The best pets of the internet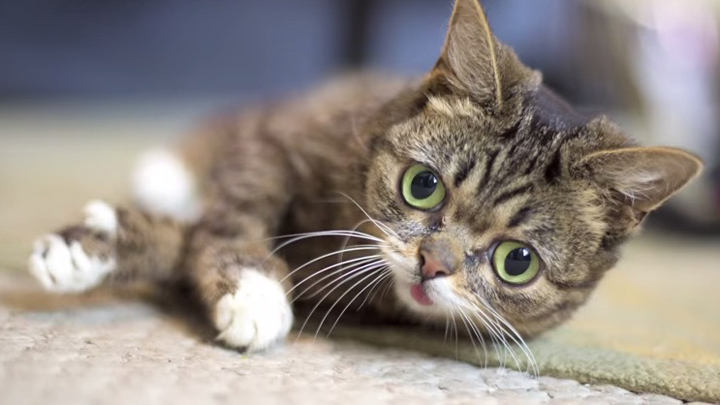 We've all had a pet at some stage in our lives and there's no denying how much joy they can bring us. For some pre-Easter fun, we've decided to round up the cutest and funniest pets of the internet!
Grumpy Cat aka Tardar Sauce
Grumpy Cat is the original internet-famous pet and has amassed a huge cult following due to her very grumpy face. Many didn't think she was real until her owners started filming her and she starred on TV shows around the world.
Ad. Article continues below.
Lovely Owl
Not technically an internet pet celebrity, Lovely Owl is more of a phenomenon. The cute owl in this video is from an Italian sanctuary for barn owls and became famous after its owner posted a video of it being petted.
Ad. Article continues below.
Lil Bub
Lil' Bub, the runt of the litter and a rescue, was born with a bone disorder, an extra toe on each foot, an underdeveloped jaw (hence the permanently drooping tongue), and a genetic disorder that makes her permanently kitten-size.
Chris P. Bacon
Ad. Article continues below.
Chris P. Bacon was born without the use of his back legs, and so his owner built him wheel legs out of toys.
Tuna
Tuna the Chiweenie was found on the side of the road in Los Angeles. He has a recessed jawline (thus the a noticeable overbite), but instead of holding him back, Tuna's distinctive look charmed Instagram users and made him an internet celebrity.
Ad. Article continues below.
Photo source: @tunameltsmyheart Instagram
Boo
Ad. Article continues below.
Also known as the world's cutest dog, Boo the Pomeranian is known for his short haircut and funny antics. As of January 2015, Boo has over 17 million Likes on Facebook.
Pudge the Cat
According to her Instagram, Pudge is an exotic female shorthair cat and she claims her moustache is more fabulous than yours. Her and her owner predominantly do DIY videos.
Ad. Article continues below.
Bonus: Tiny baby sloths get put in protective onesies