The best dog breed for your personality and lifestyle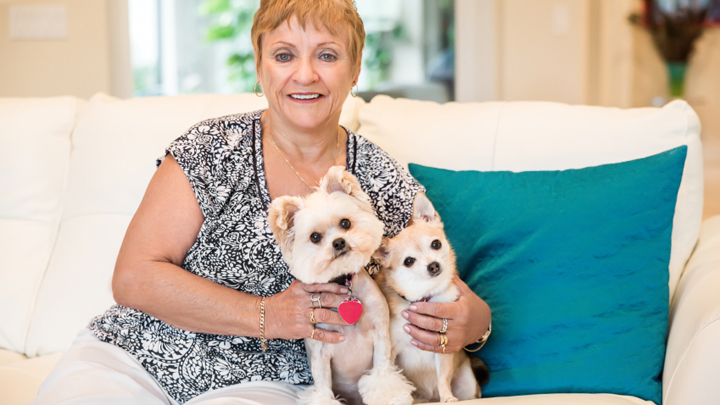 Even if you already have a dog, sometimes it's fair to say that the perfect pooch for you might not be the one that's in your dog kennel. Strong personalities and habits suit some dog breeds well whereas others will clash.
Regardless, all dog lovers know dogs are wonderful, delightful creatures who deserve to be loved. But that doesn't mean they're all the same.
So which type of dog fits your personality and lifestyle?
Diabetes/heart disease sufferers who crave motivation
Ad. Article continues below.
If you need incentive to get out for a bit of exercise because you have hypertension, high cholesterol, diabetes, or heart disease, which not think about a pooch that delights in walking, such as:
Spaniels
Eskimo dogs
Pomeranians
Toy poodles
Grandparent carer
Most dogs love children but there are some breeds that are particularly known for their love of children:
Ad. Article continues below.
Beagles and boxers are good for little kids
Dachshunds are great for older kids
Labrador retrievers and Saint Bernards adore having children of all ages
Homebody
If you like to stay at home for most of the time, a pup that enjoys that lifestyle too is optimal. Think:
Pomeranian
Chinese crested
French bulldog
Toy poodle
Beagle
Bloodhound
Cocker spaniel
Ad. Article continues below.
Depressed/Stressed
If you have depression, anxiety or are highly stressed, a yappy dog definitely isn't what you need! You'll need a soothing dog to cuddle up to after a long day. The best dogs for this are:
Ad. Article continues below.
Mobility issues
If you have difficulty getting around from knee pain, rheumatoid arthritis, or MS, you probably want a pooch that can get plenty of exercise romping around the house, or needs only short walks. Think very small or very big (not terriers or medium dogs!):
Bullmastiffs
Saint Bernards
Basset hounds
Shih tzu
Pekingese
Insomniacs
Ad. Article continues below.
If you have sleep problem that keep you awake at night, a quiet canine companion could be the dog for you. Steer clear of boxers, bulldogs and pugs, who snore:
Basenjis
Greyhounds
English sheepdogs
Fitness/gym junkies
If you love to get out and about, you'll need a dog who enjoys the outdoors too. Just about every dog loves to get out and about, but these are the breeds that crave long daily walks or vigorous exercise:
Ad. Article continues below.
Labrador retrievers
Doberman pinschers
Rottweilers
Irish and English setters
Border collies
German shepherds
Dalmatians
Social butterflies
If you can never stop moving and you're barely at home, you will be best suited to a doggy that wants to come with you, rather than one that can be left at home. Dogs that love to meet new people include:
English and Irish setters
Labrador retrievers
Beagles
Siberian huskies
Bichon frises
Russian wolfhounds
Chinese shar-peis
Which dog is your favourite? What type of dog do you have?