Little girls just love dressing up as their favourite characters, and just because you're sick doesn't mean you're any less likely to want to play dress ups.
But for kids with cancer, the act of dressing up takes on so much more meaning. For a little while, they can pretend that they are a princess or a mermaid, and that they haven't lost all their hair from chemotherapy.
Oncology nurse Holly Christensen often witnessed the scary and painful world of cancer, and when her friend's daughter got cancer she thought long and hard about what she could do to help bring some light and hope to the days ahead of her.
Holly says, "Knowing how difficult it would be for her to lose her beautiful blonde curls, I made her a Rapunzel yarn wig and sent it in the mail."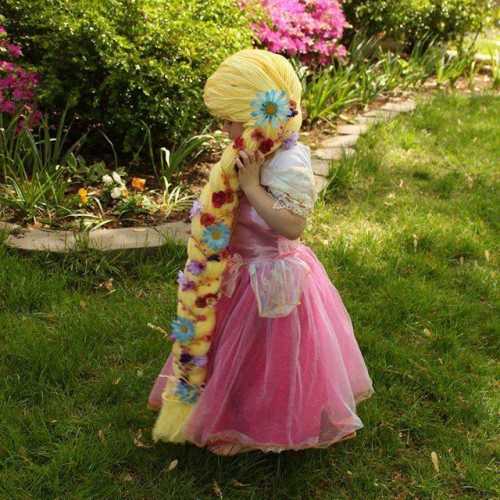 Her little friend was so happy with the wig that Holly started the Magic Yarn project to bring more happiness to little princesses facing chemo.
Holly says, "I began to organise what I thought would be a small project creating a few dozen wigs to send to little cancer patients and put up a request on Facebook for yarn donations. Within hours, I was flooded with responses from around the nation—mothers who wanted these wigs for their little girls who have cancer, complete strangers who wanted to help by donating money to buy yarn, hospitals reaching out and requesting some of these wigs for their hospitals.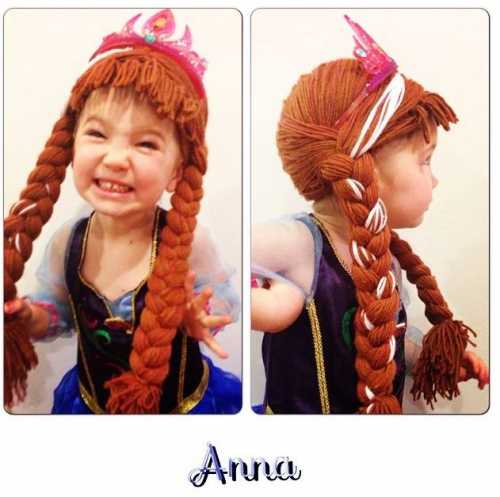 "What started as a small project has snowballed into something much bigger and has many people eager to help. The Magic Yarn Project was then created to answer this call to bring yarn wigs to little girls nationwide and to help community members get involved in this project."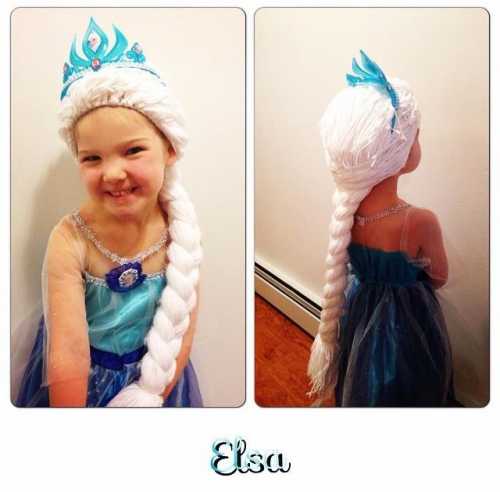 "We can't take their horrible disease away…but we can do something."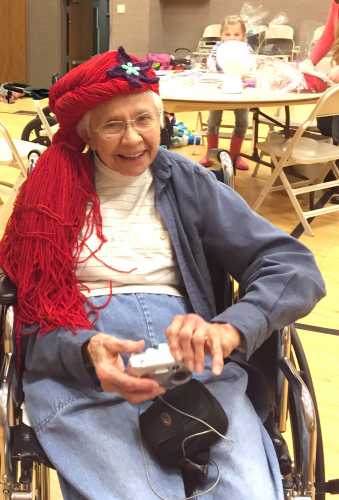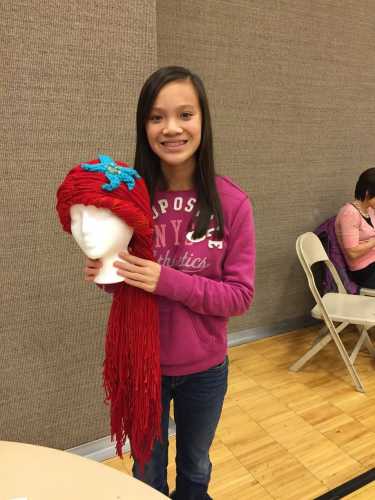 The wigs are super soft, made from acrylic wool so they don't irritate the girls' heads. The volunteers make Queen Elsa, Princess Anna, Rapunzel, Ariel, and generic "rainbow" wigs with hopes to include in the future Jasmine and Belle wigs as well.
To find out more, visit The Magic Yarn Project.
What do you think of this idea? Have you come across any other wonderful initiatives? We'd love to know about them!
Comments