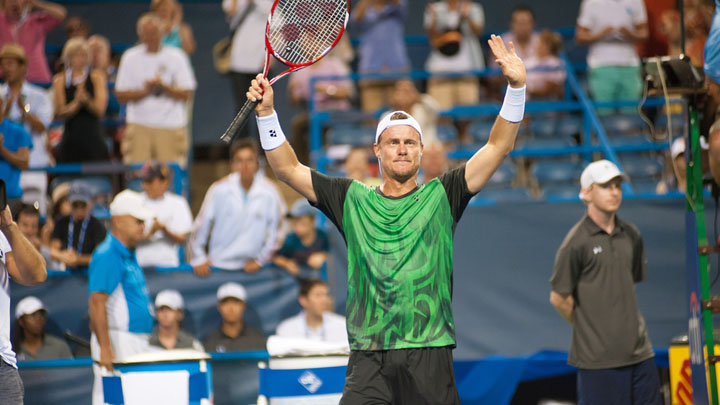 With the Australian Open starting on Monday, many tennis fans around Australia are getting ready for the big matches. But before you resign yourself for a week or two on the couch, there's actually an app for that.
The 7Tennis app allows users to watch any of the 16 televised courts at the Australian Open on their phone or iPad.
Telstra director of At Home Media, Serkan Honeine, told B&T, "We're excited about the tennis experience that we've created in partnership with Seven. The 7Tennis app provides our customers with an exciting new way to experience Seven's Summer of Tennis and Australian Open coverage," he said.
"Whether you're watching the tennis at home … or on your smartphone when you're out and about on Telstra Air, this app will keep you closer to all the action than ever before".
If you're a Telstra customer, you can get free wi-fi during the broadcast, meaning you can watch the 7Tennis app anywhere there are Telstra Air hotspots across the country – you may have seen them in old telephone boxes. You can sign up for the Free Wi-Fi Offer by visiting Telstra.com/freewifi.
To download the app for Apple products, click here, and for Android, click here.
Tell us, do you love the tennis? Which match are you looking forward to?
Comments