The 6 best coupon websites to find a bargain when you shop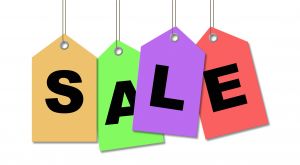 It's easier than you may think to find a good discount and with the world at your fingertips via the internet, you can find almost any bargain you wish. There are multiple websites in Australia where people share the best bargains and deals – just stop by one of these websites before you start shopping to see if you can use one of the discount codes. The savings will be worth it!
Here are 6 of our favourite discount, coupon and freebie websites that will help you find the best price.
1. OzBargain – www.ozbargain.com.au
This is Australia's bargain hunting website where people share great deals, coupon codes, vouchers and special promotions. It is easy to find an assortment of deals for groceries, computing and even fashion.
2. All The Deals – www.allthedeals.com.au
Ad. Article continues below.
All The Deals searches the web to find the best daily and weekly deals and bargains. They list over 1,000 new deals daily from websites like Living Social, OurDeal, Groupon, and The Iconic. The site is broken down into national, local and travel deals.
3. Flipit – www.flipit.com.au
The website puts together a comprehensive list daily of the best bargains for a wide range of stores. Just search your desired product or store to get a code or click to activate a discount link.
4. CupoNation – www.cuponation.com.au
CupoNation provides coupons and offers for more than 1000 brands. No registration needed. It is one of the largest coupon and offer sites in the world!
Ad. Article continues below.
5. Scoopon – www.scoopon.com.au
Scoop is a spinoff from local product bargain site Catch of the Day. On Scoopon you can find deals with up to 70% off. Just set your location and it will find the nearest deals for you. You can even receive daily emails for the latest local, travel and shopping deals. The site also has an iPhone App you can download for free.
6. Our Deal www.ourdeal.com.au
Our Deal has a wide assortment of deals from fitness to restaurants with at least 50% off the usual prices. It also offers up to 3 additional or side offers per day.
What is your favourite discount website? Will you try any of these suggestions? Share with us below!