The 29 Australian retail stores with best (and worst) customer service are...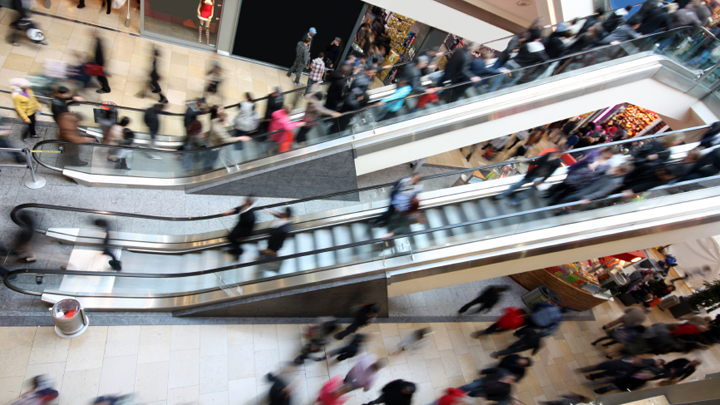 We come from a time when customer service was the most crucial part of a shopping experience. As shoppers still, we expect that high level we became accustomed to years ago, but have found that stores today sometimes tend not to offer that good quality, old fashioned service. So which stores in Australia excel and which fail the test?
Ad. Article continues below.
According to new Roy Morgan research into the shopping satisfaction of 15,990 Australians, there is a quality customer service gap that still exists. There are 29 chain stores that have been ranked in order of best to worst shopper satisfaction – and the results may surprise you.
It's great to see mature brands represented in the results, with Suzanne Grae (2), Jacqui E (3), Noni B (8), Rockmans (9), Millers (10) and Katies (13) ranking as the best stores to receive the customer service you expect when you walk in. The best store for customer satisfaction was quite surprising – Pumpkin Patch – but it won fair and square, with 92 per cent of shoppers ranking it as their favourite store to shop.
And the store that did the worst? Zara, the international men's and women's chain that has been in the Australian market for only a handful of years.
Amazingly, in an average four-week period, one in four Australians aged 14+ makes a purchase from a clothing store. That's more than 4.7 million people!
The results show that mature brands are receiving the highest praise from customers, whereas young fashion retailers' service has taken a dive. Maybe they could learn a thing or two from us!
Daily Mail
have made a list of the Australian stores in order of their customer service.
Take a look below and tell us, which stores on this list have the best or worst service? Did they miss any shops?
AUSTRALIAN STORES RANKED IN ORDER OF CUSTOMER SERVICE
1. Pumpkin Patch – 92%
2. Suzanne Grae – 91%
3. Jacqui E – 91%
4. Portmans – 89%
5. Just Jeans – 89%
6. BNT (Bras n Things) – 89%
7. Jeans West – 89%
8. Noni B – 88%
9. Rockmans – 88%
10. Millers – 88%
11. Jay Jays – 87%
12. Lowes 87%
13. Katies 87%
14. Athlete's Foot 87%
15. Betts/Bett Kids 86%
16. Sportsgirl 85%
17. Rebel Sport 85%
18. Sports Power 85%
19. Sussan 84%
20.Williams the Shoemen 84%
21. Mathers 82%
22. H&M 81%
23. Cotton On 81%
24. Spend Less Shoes 81%
25. Payless Shoes 80%
26. Rivers 77%
27. Esprit 76%
28. Sportsco 75%
29. Zara 74%