In July 1969 Brian Jones, lately of The Rolling Stones, was found dead in his swimming pool in Sussex. A verdict of misadventure was returned.
Two days later The Rolling Stones played a free concert in Hyde Park, London, where Mick Jagger read Shelley's Adonis as a tribute.
The plan to release thousands of butterflies into the London skies back-fired when most of them died in the heat of their cages.
Six days after he died Brian Jones' funeral was held at Cheltenham Spa. Years later Frank Thorogood, Jones' minder, admitted on his death bed that he had accidentally drowned him in the swimming pool while under the influence of drugs and alcohol.
Jones was placed at the head of the infamous "27 club", a cluster of rockers who died at the same age. Alan "Blind Owl" Wilson (Canned Heat) died 3rd September 1970, barbiturate overdose; Jimi Hendrix died 18th September 1970, sleeping pills overdose and choked in his own vomit; Janis Joplin died 4th October 1970, heroin overdose; Jim Morrison (The Doors) died 3rd July 1971, unknown causes; Ron "Pigpen" McKernan (Grateful Dead) died 8th March, gastrointestinal haemorrhage due to alcoholism; Pete Ham (Badfinger) died 24th April 1975, suicide (I recently saw a plaque commemorating the life of Pete Ham at Swansea (Wales railway station); Gary Thain (Uriah Heep) died 8th December 1975, drug overdose; Pete De Freitas (Echo & The Bunnymen) died 14th June 1989 motorcycle accident; Kurt Cobain (Nirvana) died 5th April, shot himself; Kristen Pfaff (Hole) died 16th June, heroin overdose; Amy Winehouse died 23rd July 2011, alcohol poisoning, "death by misadventure".
The 27 Club founder member is delta blues legend Robert Johnson, died on 16th August 1938, by being poisoned and stabbed possibly by a jealous husband or lover.
In the early 1930's Johnson would hang around the old blues gin joints and sometimes play his guitar but he was very much below average.
He disappeared for a while but when he returned there was a marked improvement and a startlingly different sound, so much so that all his friends would stand around with their mouths agape.
Muddy Waters witnessed this revolution and later told the New Musical Express, "He was really using that guitar, way too heavy for me".
Bonnie Raitt, friends with Johnson's contemporaries recalled "When they talk about him they just shake their heads, I had this feeling they felt he was hounded by the devil. It's hard to say what was real and what was romanticised but it is backed by his talent when playing that guitar".
Legend has it that his unexplainable improvement was obtained by way of a deal with the devil; for his unsurpassed skills on the guitar he exchanged his immortal soul.
The particulars of this transaction are understandably sketchy. The deal was to be made by playing the guitar at a country crossroads where there used to be public hangings.
A large black man would appear, tune the guitar and hand it back. The pact maker would then be able to play anything on it.
Johnson started travelling and performing his newly obtained skills on guitar and with satanic inspired lyrics he formed a huge following.
He recorded in San Antonio, Texas in 1936 and Dallas in 1937 and left a legacy including "Cross Road Blues"; "Hellhound On My Trail" and most pointedly "Me And The Devil Blues" on which he ironically sang "Early this morning when you knocked upon my door and I said hello Satan I believe it's time to go".
Robert Johnson's fame came long after his death when The Rolling Stones recorded "Love In Vain" for the classic 1969 album "Let It Bleed" and Cream did "Crossroads" (Johnson's version was called "Cross Road Blues") on "Wheels On Fire"
Who was your favourite rockstar?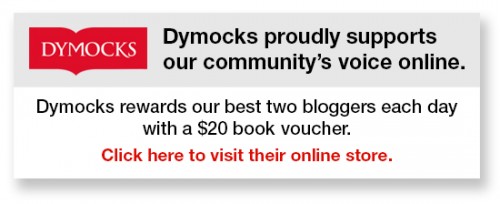 To write for Starts at 60 and potentially win a $20 voucher, send your articles to our Community Editor here.
Comments