Ten things I love doing with my grandparents on the holidays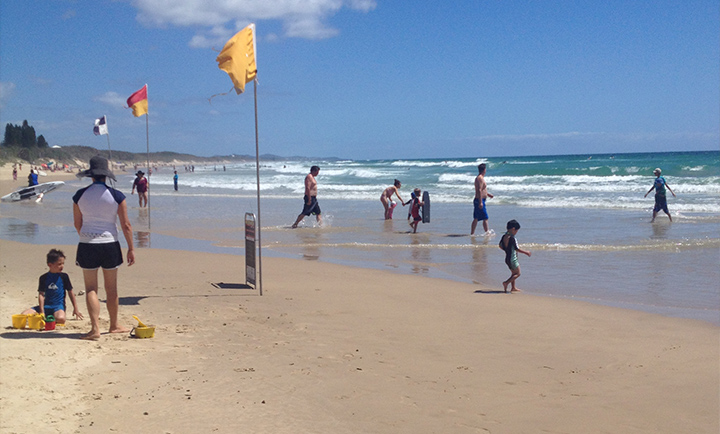 My 11-year-old daughter loves going on holidays with her grandparents, her "Nanny and Poppo". She looks forward to going to the beach with them every school break, counting down the days until she and her cousins take of for the sunshine. Her Nanny and Poppo are terrific at being grandkid-hosts too. They ferry them from theme parks to movie cinemas, taking full advantage of the three or four days they have with them. In fact, my dad (Poppo) professes proudly that if he gets it right while they are this age, they might just want to come visit him later when he is less entertaining! I think he might be right!  
But this week Paris wanted to share with you what makes going to see and be with her grandparents so special, from the simple, innocent perspective of a ten year old. In fact she insisted, having watched and listened to me talking about everyone in our community and how much they love their grandkids!  
I am a grandkid and I am spending this week with my Nanny and Poppo.  Here are ten things I love to do with them more than anything else.  I look forward to them every holidays.  I hope we'll be doing them this trip!
Ad. Article continues below.
1.  The beach
We stay at a house at Coolum Beach. I like to surf with my Poppo, except when he puts us on HUGE waves (which he often tries to).  We all like to go to Noosa and surf as well.
2.  Theme Parks
My grandparents are the best because they take us to THEME PARKS. Normally we go to the theme park in the middle of the week to break up the activities at home. If we go to small theme parks, we get to walk around in pairs with our cousins. [Bec: They often go to a small local theme park that is quite manageable for the kids and grandies alike].
Ad. Article continues below.
3.  Movies 
Movies are the best. On the holidays the best movies come out and sometimes Nanny and Poppo let us go to the movies and see movies like Frozen or Turbo. We watch movies after dinner as well, with our cousins, all cuddled up on the couch.
4.  Morning Activities
Ad. Article continues below.
In the morning we get up at about 6:00am to go to the beach or the playground. At Coolum there is a big creek called Stumers Creek and across the creek are the sand hills. Poppo likes to get us out for a run and some fun nice and early. He says it makes us eat breakfast better. I think Nanny just loves a sleep in…
5.  Meals 
Meals with Nanny and Poppo are awesome.
Breakfast:
Ad. Article continues below.
Bacon and eggs, poffertjes and waffles.
Lunch:
McDonald's, Noosa Surf Club and Sandwiches.  We never get McDonalds at home!
Dinner:
The Surf Club, Bowls Club, and the local pizza restaurant.
Ad. Article continues below.
(These are not all at once. But Poppo says he likes us to know how to use our knife and fork and we need some practice with him.)
6.  Dancing
My cousins, sister and I all do dancing (except for the boys) so we like to show them our dances. This helps us practice. Poppo sometimes dances for us as well which is rather funny. Performing for them is fun!
Ad. Article continues below.
7.  Swimming 
Their house has a pool. The pool is very shallow at one end and very deep at the other end. Sometimes we go to the lap pool down the road that also has a heated pool that we play marco polo in (other games also).  In the mornings we sometimes go for a swim at the beach, if it isn't too cold.
8.  Hanging out with our cousins
When we go to Poppo and Nanny's our cousins come too, so there is six kids that all get to hang out. We love that and I think it makes it easier for Nanny and Poppo. We kind of keep each other busy.
Ad. Article continues below.
9.  Getting dressed up 
We go out to dinner on the nights when we aren't too tired. And when we do, we have to get dressed up in our nice clothes. It is fun to get all dressed up and go out with our Nanny and Poppo. My favourite place is to the Surf Club.
10.  Playing board games
Ad. Article continues below.
I love playing Monopoly kids, Headbands, Twister and Boggle. It is such fun to sit around on a rainy day with all of us laughing at each other having fun.
This article was written by Rebecca's 11-year-old daughter, Paris.