Ten great uses for cable ties you would never have thought of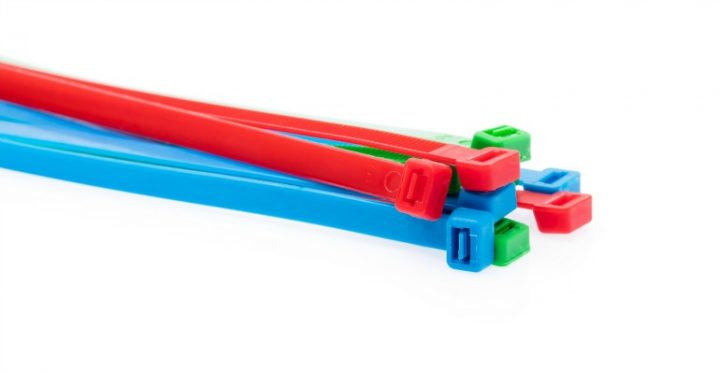 Cable ties (also called zip or zippy ties) have so many uses.
You can buy them in a variety of sizes and colour and best of all, they are cheap!
Here are a few ideas you might not have thought of to put them to good use.
Packing and need to make more space? Ties can be used with rolled up t-shirts or jeans, for example, to give you more space in a suitcase. There will be plenty of space to pack a few extra ties for the return trip home.
Ties inserted into the hole in the end of broom handles or mops can then be used to hang them up.
Cable ties can be great cable organisers. Use them behind the tv or in the computer room to keep them out of sight and to prevent tangles.
Emergency shoelace repairs? Cable ties can do the trick.
Ad. Article continues below.
Flower arrangements. The ties can be used to hold stems together in a vase but can also be used in creating table centrepieces.
The ties are great for attaching containers onto pretty much anything. Need a basket attached to a lattice wall for gardening supplies? Need a kitchen organiser attached to a bench. Need a series of organisers attached to each other? They can all be achieved by getting creative with cable ties.
They are especially great for making organiser cupboards out of wire cubes. Even better, you can attach wheels (using cable ties, of course) to make it portable.
Gardening stake. Not only can you use them with a garden stake for support of a larger item in your garden you can also use them as the garden stake for smaller growing items too.
If the cable ties are not long enough, make them longer. Attach two or more together and you can have any length you need.
Best of all, they can be used for emergency repairs.
What have you used cable ties for? Share your tips and photos.