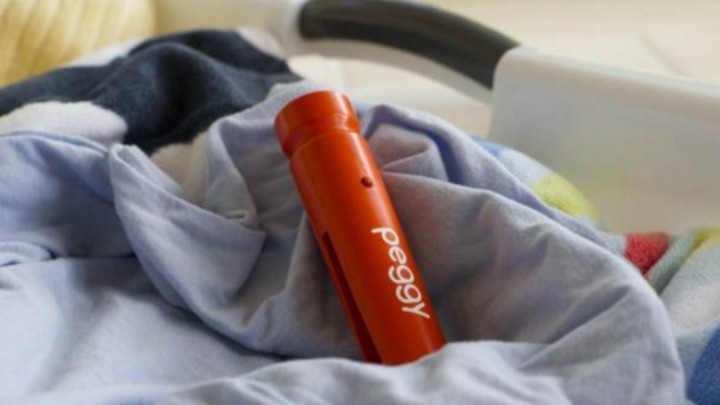 Just when you thought devices couldn't get any smarter, laundry brand Omo is set to release what it calls "the world's smartest clothes peg".
Amazing new clothes peg that tells you when it's about to rain. https://t.co/MAchx3i2sLpic.twitter.com/5e2zyYV0vO

— The Daily Telegraph (@dailytelegraph) April 17, 2016
The device, appropriately named Peggy, is so tech-savvy it will send your phone a message when your washing is dry and alert you if it's cloudy with a chance of rain.
The device combines light sensors to detect the UV light over your clothes, as well as the humidity and the temperature outside your house.
"Once you've hung your clothes out, it matches weather information wit the live readings it's got to give you an accurate picture of when it will be dry," JWT Sydney group digital creative director Jay Morgan told The Daily Telegraph.
It's like a mini weather station.
How amazing would it be to have something remind you that you've forgotten a load of washing in the machine?
Peggy is planning on taking care of that for you too.
If after 30 minutes of finishing you haven't unloaded the washing machine of its clean contents, Peggy will send you a reminder through the accompanying smartphone app.
If you are more than a little intrigued by Peggy and its capabilities, Omo announced it is looking for additional testers so that it can determine whether to proceed with production of the peg.
Would you enjoy the convenience of Peggy in your home? What technologies have changed your everyday life?
Comments