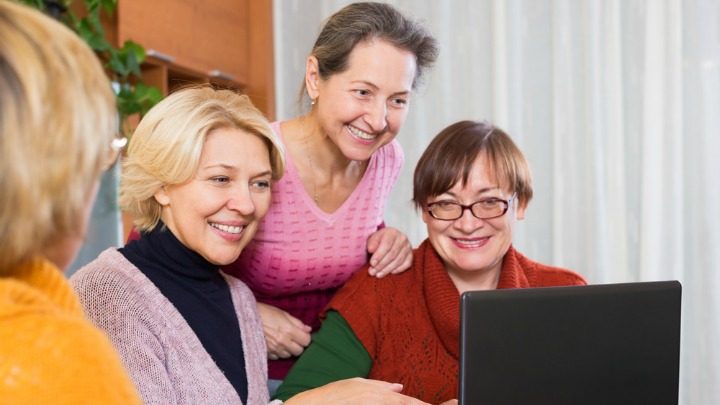 When it comes to getting in touch with old friends, the internet is one of the best and most convenient places to start.
Thanks to social media, it can be easy to reconnect with old friends and catch up on everything that's been happing with each other since you last spoke.
While common search engines like Google make it easy to search for a person by name, it helps to know a few tips and tricks to narrow down the search – especially if your friend has a common first and last name.
The same goes for Facebook, where a couple of clicks can make the difference between scrolling through a list of names for hours and finding who you're looking for straight away.
Google
If you're searching for someone in Google, use these tips to narrow the search down as much as you can for the best results.
Enclose the first and last name of the person you're searching for in quotes when you enter it into the search box e.g. "Mary Smith"
Add relevant information like their city, date of birth, or job
To see the person's picture, search in Google images so you can see everyone who shows up with that name
Facebook
Finding people on Facebook can be easy as the social media site preferences people who are in your wider community. This means that if the person you are looking for is friends with one of your other friends, their name will appear first in the search results. If they don't come up this way, try adding the name of the school you went to after their name, e.g. Joan Smith Brisbane Girls School.
You can also search for people on Facebook by looking through your own friend's friends lists. Go to your friend's profile page and click on 'Friends'. This will take you a page listing everyone they are friends with. You can then scroll through the list and see if the person you are looking for is there. You might even come across someone else you had forgotten about!
Websites
Directories like PeekYou.com and Australian People Records are a great place to find all kinds of records and information about people. The catch is that you have to pay a yearly fee, but if you're serious about finding someone and haven't had any luck this could be the way to go. You'll be able to search by name, age, and location and will get a full report on the person's online profile, such as email addresses and social media accounts.
While you're there you might want to search your own name and see what comes up. That way you can make sure that you take down anything you don't want other people finding!
Have you ever found an old friend online? Do you have any other tips to share?
Comments