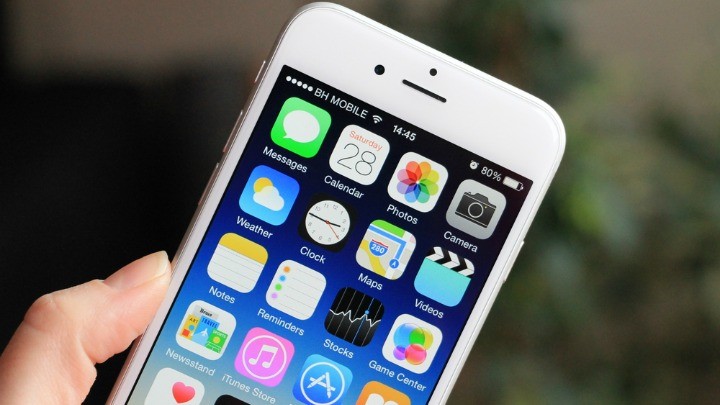 Do you ever see young people glued to their phones for hours on end and wonder what on earth could be so interesting they can barely break their gaze for even a second?
Well chances are they are playing around with one of the popular apps on their phone, many of which are used to send pictures, videos, or messages.
With so many new apps and programs popping up every day it can be difficult to keeping up with fast-changing technology and with so many of these programs being aimed at young people, many older phone and tablet users tend to miss out on the fun.
Out of the hundreds and thousands of apps on the market, there are a few that stand out from the rest and that are great fun to use in your everyday life or on special occasions like holidays and family gatherings.
Here, we take a look at the best and most popular on offer so you can get involved and never have to miss out on the fun again! All you have to do is head to the app store and start downloading…
Instagram
You've probably heard of this app before, whether it was your children or even your grandkids talking about it. The photo sharing app let's you share your pictures with your followers, similar to sharing things with your friends on Facebook, and create your own online photo album. You can edit photos in the app to enhance the colour and use different filters to create a new look. You can 'follow' other Instagram users too and you'll be able to see all of their photos in a timeline. Lots of celebrities use Instagram, so you'll be able to follow people like Barbra Streisand, Bette Midler, Elton John, Susan Sarandon, the Royal Family, and even the Pope! And of course you can follow Starts at Sixty, too!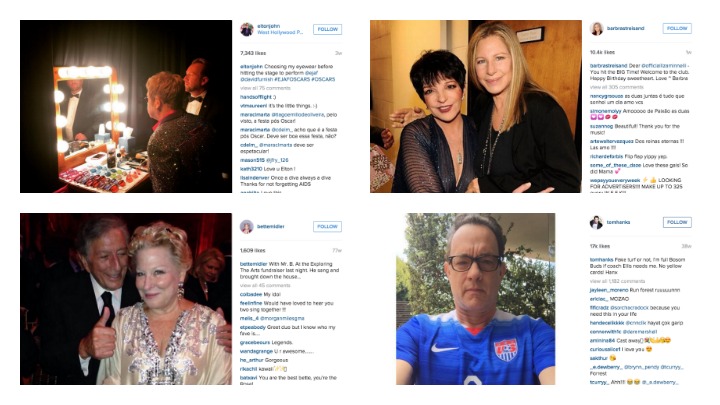 Snapchat
This app has gained huge popularity since it was released in 2011. It allows users to send photo and video messages to their friends – the catch is they only last for a few seconds before disappearing from view forever. This means you can share little snapshots of your day with your friends without having to clog up your storage space on your phone or tablet. The app introduced a bunch of fun new features last year allowing people to superimpose funny images over their photos and videos.
Hyperlapse
Hyperlapse was one of the most hotly anticipated apps when it was released in 2014. The video app essentially allows you to create a time lapse video of anything you like. All you have to do is keep your phone pointed at one spot for a few minutes – or hours if you like – and the app will record everything and then speed it up for you when you're done. The video quality on the app is excellent and users have created thousands of beautiful time lapse videos of everything from sunsets and cityscapes, to country drives and night skies.
Pinterest
This nifty app is hugely popular around the world and for good reason too. The app is basically scrapbooking for online and stores millions of photos, which users can 'pin' to their boards. You can create your own themed boards, covering everything from travel and craft, to homewares and funny photos and much more. You can then share your boards with your friends or just keep them to yourself if you'd rather use it as a personal project.
VPN
While not technically an app, VPNs are hugely popular. VPN stands for Virtual Private Network and, in the most basic terms, it is a group of computers networked together over the internet. It can be used as a method to secure or encrypt communications on an untrusted network (i.e. when you're travelling or an expat in another country), but more recently VPNs have been popular with internet users who wish to access content not available in their country, such as videos and TV shows. When you connect to a VPN, a VPN program will launch, you will log in and you will have a secure connection that protects your information. More and more Australians are using these clever gateways to stop being tracked online, since that data retention laws were passed, and also to access television shows not available on Australian free-to-air TV. There's currently a grey area in whether this is illegal in Australia, but the fact of the matter is that Australians are trying to access content that they are not meant to access, although there are innocent reasons for wanting to use a VPN to encrypt your data.
Do you use any of these apps? Would you try any of these apps?
Comments