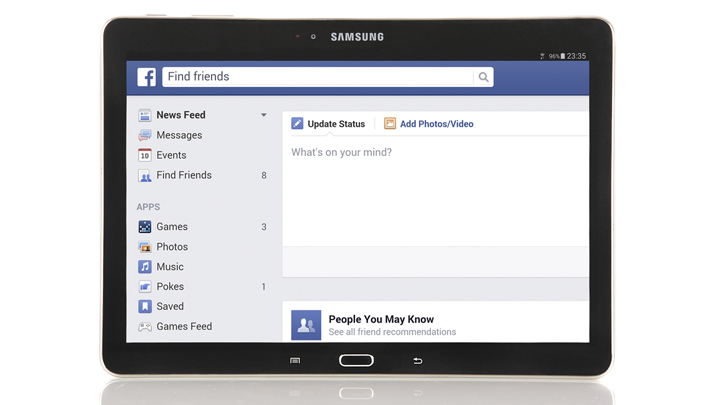 For some, Facebook is one of the only places their most recent photos are stored… but maybe not for long. The social media site is warning users if they don't update to a new app, pictures on their profile could be wiped.
Luckily, the solution is quite easy – it involves a new app called 'Moments' – but the catch is you need to change over soon i.e. before July 7.
The dedicated photo-sharing app Moments is separate to Facebook, but is linked through the main Facebook app.
The Moments app website says it is "a quick, easy way to gather the photos you and friends take together. After events, celebrations, trips or a night out, it's often a hassle to collect all the photos you'll want to look back on. With Moments, you can give your photos to friends, get their photos, and keep them all in a single private place".
The social network began notifying users that it would soon delete all their synced photos if they did not install the app, which was released a year ago.
Many users used the photo syncing feature, which was introduced in 2012 as a way of backing up their photo collection.
In January Facebook discontinued automatic syncing of photos from the main Facebook app, meaning users had to install the Moments app so they could continue automatically uploading their photos, reports the Guardian.
Facebook said: "Photos you privately synced from your phone to Facebook will be deleted soon. Earlier this year, they were moved to Moments, a new app from Facebook. If you want to keep these photos, download and log into Moments before 7 July. If you don't want Moments, download these photos directly to your computer from your Facebook profile before 7 July."
The removal of the synced photos won't affect any photos or videos shared on Facebook separately from the synced album, while users are being given the chance to download the photos before they are deleted.
The move to Moments is similar to the recent move to the Messenger app, which took the inbox away from the main Facebook app.
You can download the Moments app below:
For Android click here
For Apple click here
Windows does not yet have a Moments app.
Share your thoughts below.
Comments