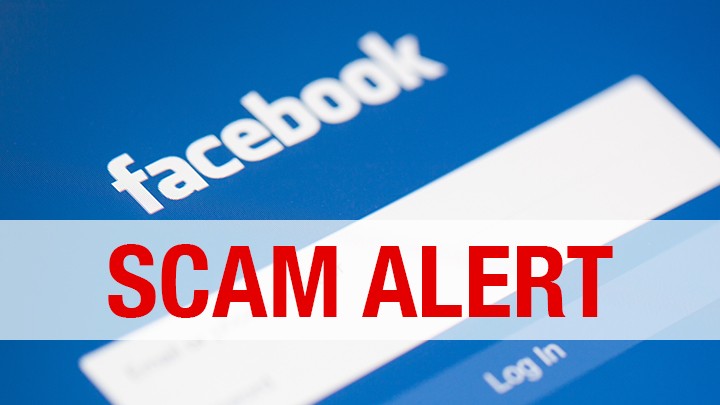 Have you seen this new hoax doing the rounds on Facebook? Hundreds of thousands of users have already fallen for it, with no signs of slowing down.
This trick works so well because it ties into real life events, confusing the truth – and takes advantage of our trust.
A month ago, Facebook founder Mark Zuckerberg and his wife Priscilla Chan announced they would be giving away almost all their fortune to charity in honour of their newborn daughter. (You can read that incredibly touching story here.)
The following hoax message – which sprang up almost immediately after the news – claims that 10% of this $4.5 billion fortune will be be given away to Facebook users.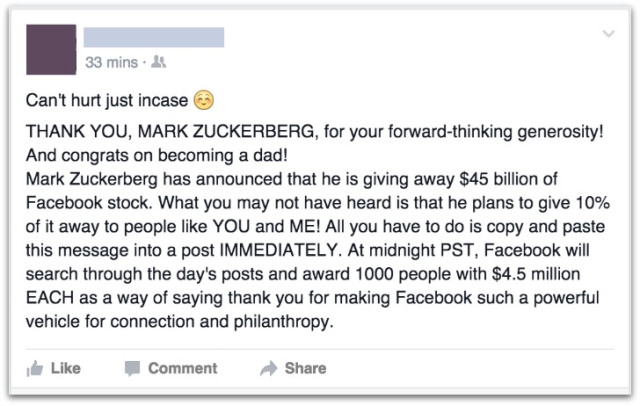 Nearly 30 midnights have come and gone since then without a winner in sight, but it hasn't stopped plenty of hopeful Facebook users sharing it – even "just in case".
Like a game of Chinese Whispers, the basic facts and wording have changed a lot with subsequent shares. Many versions circulating in the USA claim it is "Not a hoax! I saw this verified on Good Morning America!"
While this added comment is itself part of a blindly copied-and-pasted message, it's all too easy to interpret this as a direct comment from your friend or family member.
Facebook has clearly debunked the hoax with the following simple message:
Have you ever fallen for a trick like this? Have you seen this shared by your friends or family?
Comments