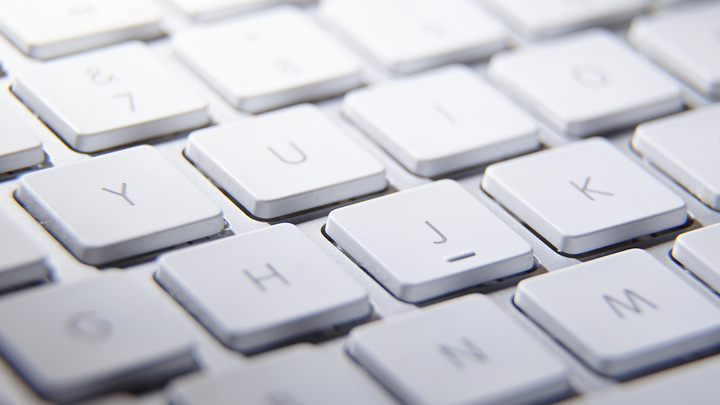 For many of us who learnt to type of a typewriter, we had to make the transition to keyboards later in life, and as it turns out, may have missed out on a crucial bit of information.
On a standard QWERTY keyboard, you will find either a notch or raised line on the F or J keys. No, these aren't braille marks – they help you put your fingers in the correct position to touch type!
These marks correctly position your left and right hand on the keyboard without having to look at the keyboard. For example, without looking at your keyboard you should be able to feel the keyboard and correctly position your left index finger on the F and the right index finger on the J.
From this position, you should be able to locate the rest of the keys on the keyboard.
How interesting!
Will you try this from now on?
Comments