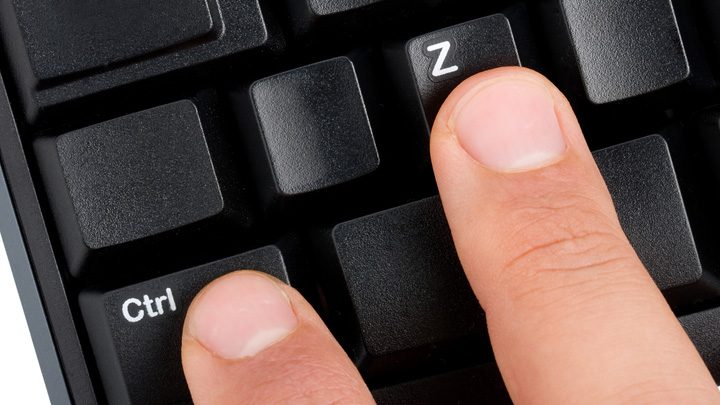 Using computers isn't always easy, and not everyone gets the hang of it straight away. But knowing more about how it works is always important and can really improve your experience and its usability. It can even save you time!
If you're battling with your computer every day, or simply want to do things a bit more quickly, we have some simple keyboard shortcuts for Mac and PCs.
1. Search within a document
Instead of scanning a whole document yourself, simply use a shortcut and type the word you're looking for.
PC: Ctrl + F
Mac: Command + F
2. Save your document
Have you been in the middle of writing an article and wanted to save it straight away but didn't want to keep going into the save option? All you need to do is use your keyboard.
PC: Ctrl + S
Mac: Command + S
3. Open a new tab
Right click your mouse to open a new tab. This way you won't lose your place on the current page so you can keep reading. When you're ready, the new tab will be open at the top of your browser to explore. You do not need to open a new window.
PC: Ctrl + T
Mac: Command + T
4. Bookmark your favourite internet pages 
You can save time by making your favourite internet pages "bookmarks" in the browser. This means there will be an icon displayed at the top of the browser, at all times, for your convenience. Simply, follow these steps:
Go to your favourite website i.e. www.startsat60.com
Click "bookmarks" on the tool bar and click "bookmark this page"
You can also do this by pressing Command + D on Mac or Ctrl + D on PC
5. Do a quick search of your computer
On a Mac computer, hit Command + spacebar. Your cursor will automatically go to the Spotlight Search bar in the upper right corner of your screen. There you can type the first few letters of the program you want and it will show up, immediately! Hit enter when you see the app you want. On a PC computer, use the windows logo key+F.
6. Scroll faster
Sometimes your mouse wheel, cursor on the scrollbar or the arrow key can be a bit slow. Instead, simply use the space bar to jump down one full screen at a time. Then to scroll back up the page quickly, simply add shift to the equation, Shift+spacebar and you will scroll up a full screen with each press!
6. Fix those little mistakes
Did you know you can undo almost any action? Whether you accidentally deleted a word or a file, there is a quick and easy keyboard shortcut to bring it back to life!
PC: Ctrl + Z
Mac: Command + Z
7. Zoom in and out
Whether you're viewing articles on the internet or writing in Microsoft Word, zoom in or out with this command.
PC: Ctrl + scroll mouse wheel or press up or down keys
Mac: Command + plus sign; Command + minus sign
8. Take a screen shot
Capture an image of anything instantly with a screen shot!
PC: Print Screen button
Mac: Command + Shift + 3
9. Close down a program that's frozen
Is your computer frozen in a program? You can end the process by simply holding down:
PC: Ctrl + Alt + Delete to open up the dialog box.
Mac: Command + Option + Esc to open the Force Quit box.
10. Minimise all windows
Sometimes you have a bunch of stuff running, and you want it all to go away so you can get to the desktop. This will minimise everything you have up, which will save you some time pressing the minimise button for each window.
PC: Windows + D
Mac: Use three fingers and one thumb on your trackpad and push out to literally flick the windows away.
11. Refresh a webpage 
Whether you're waiting for a new email to arrive or the latest news story to pop up, easily refresh your screen using the keys below.
PC: F5, or Ctrl + R
Mac: Command + R
12. Select the address bar
This shortcut will select the address bar for you, so you can start typing a new URL into your browser without moving your mouse.
PC: Ctrl + L, or F6
Mac: Command+L
13. Go to a previous location in browser
Quickly go back to the webpage you were looking at before your current one.
PC: Alt + ←
Mac: Command + [
We hope these helped! Do you have any other shortcuts to add?
Comments