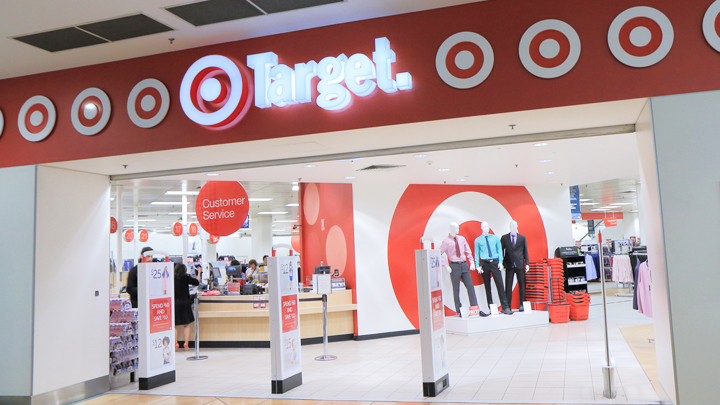 What happens when the CEO of Kmart takes over Target? Stuff gets done. Guy Russo has made it clear that Target as we know it is getting a big overhaul and he is taking no prisoners.
One of the biggest sales of the year is the annual toy sale, which all major retailers do. Not any more for Target – that's gone. So is pet care and luggage, as well as cafes and playgrounds that are haemorrhaging money from the once stable and popular retailer.
When asked if he will convert ailing Target stores into Kmart, he said that wasn't the goal. "I don't like closing stores," he told News Corp. "Unless there is a lease coming up in a year or two with a really bad store we'd look at it, but I'd like to try to reset this business".
Mr Russo said when he took over as CEO, around one third of Target's 306 stores were losing between $1 and $2 million a year, one third were breaking even, and one third were making money.
He admitted that currently Target was "pathetic" in terms of sales per square metre and the strategy was to give more space back to items customers actually want to buy.
"Exiting categories out of a department store needs to be done properly because you're buying a year in advance," he said. "But we'll be starting by exiting toy sales. Pets will go. Luggage will go. We want to increase the volume on apparel and soft home.
"We'll exit cafes and give that space back to apparel. There are playgrounds in the children's area. If a customer wants a playground we'll suggest they go to the playground."
"We will not sell products that do not make money," Mr Russo said. "We're lowering our prices to sell volume. Volume is critical to driving sell-through, lowering sourcing costs and further lowering prices."
So how will Mr Russo differentiate Target from his other stellar project Kmart? "I'd like [Target] to be a really great fashion volume retailer like the other $70 billion up there," he said. "I don't know the others do it well. You walk the streets of Sydney, everyone's on discount at the moment.
"Which would suggest everyone's overbuying, overly optimistic about sales growth, spraying high and wide hoping the customers will come in. Not many will be winning when you're discounting at 70 or 80 per cent off."
"If I can clean up my model [H&M] will regret making the trip down under," he said.
Tell us, will this big change to Target make you more or less inclined to shop there?
Comments