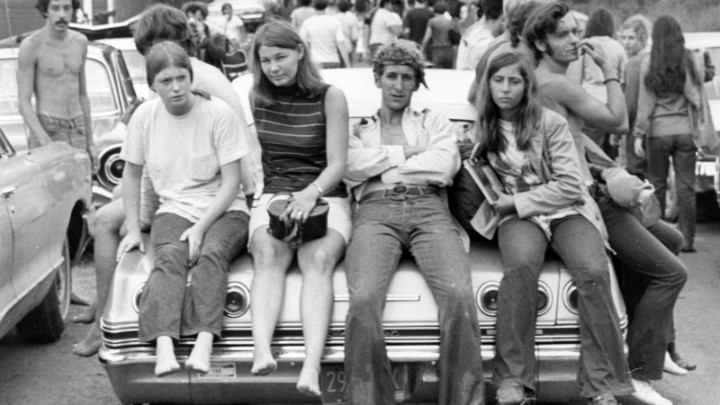 A lot has changed in Australia since the baby boomers were running amok in their heyday. We lived it up in the 60s and 70s with free love, short skirts, and some of the best music ever made. As Australia Day approaches we thought we'd take a look back at what Australia was like in one of our favourite years of the century: 1968.
1. In 1968 the average hourly wage for a man was $1.22, with a weekly full-time salary of $48.93 – that's $567 in today's dollars. Today, the average weekly wage is roughly three times this at $1,484.50.
2. Women made a huge push towards the workplace in the 60s and 70s and it looks like it paid off, with more females outstripping males in the workplace today!
3. Well it's no wonder our kids are struggling to afford to buy a house… Homes today cost a whopping five times more than they did in 1968. The median price for a house in Sydney was around $18,000 (about $195,300 in today's dollars; now the median price for a Sydney is more than $1 million.
4. The number of Australians aged over 65 has more than tripled since 1968, and seniors now make up a whopping 15 per cent of the population. This is no doubt due to the fact that women nowadays are only having 1.8 babies on average compared to 2.34 on average in 1968.
5. The Beatles released the White Album and topped the charts with 'Hey Jude', which was the highest selling single of the year.
6. Back in 1968 our TVs were black and white, music was played on record players and man had not yet walked in the moon.
7. Aussie legend John Farnham's song 'Sadie the Cleaning Lady' was at the top of the charts for five weeks. It was also the year two other Aussie legends were born: Hugh Jackman and Kylie Minogue.
8. Before emails and texts; before the internet was even a thought, we sent letters to each other with stamps that cost just 5 cents. Nowadays, you'll pay a $1 for a regular stamp and have to wait 3 days for it to be delivered.
9. In surprising news, staples such as milk, butter and potatoes cost less today than they did in 1968.
10. The Seekers were name Australians of the Year.
What is your favourite year from your youth? What made it so great?
Comments