Take a look inside this beautiful retirement home for dogs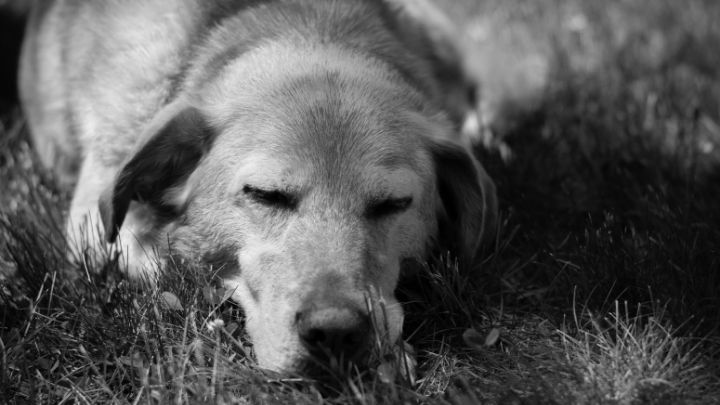 House With A Heart in Gaithersburg, Maryland is a retirement home with a difference – a pretty big difference. It's a retirement home for dogs.
Run by a wonderful lady called Sher Polvinale, the canine aged-care facility takes in old dogs whose owners can no longer care for them. They may have been moved into a nursing home or passed away; or their owners simply may not be able to keep up with their pet's medical bills as they get older.
Sher explains that the dogs in the house receive the very best care, right up until they pass away. "This is the end, but it's a happy end," she says.
In the video below, you can see inside House With A Heart, where dogs of varying mobility and health are treated with kindness, dignity and love, right until the end.
One volunteer explains the least favourite of her duties – being with the dogs when they eventually die.
Ad. Article continues below.
"I am usually with the dogs when we say goodbye to them," she says. "We never let them die alone – they are loved until their very last moments."
For Sher, running the house is a full-time job. Some of the dogs can't walk or are incontinent, most have health problems and require medication and surgeries. The organisation is funded by short-term petsitting services, plus donations from sponsors.
Watch this beautiful short video, produced by National Geographic, and share your thoughts below.