Your say: Bread price wars set to bust bakers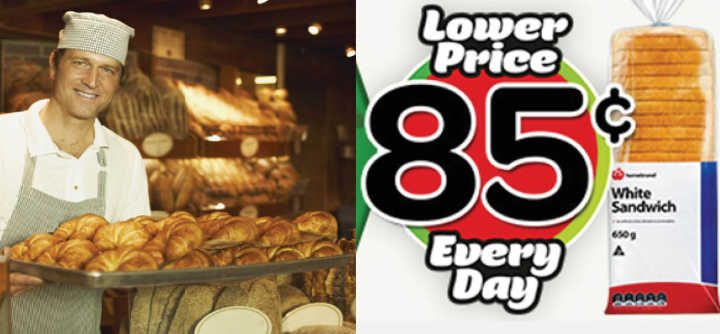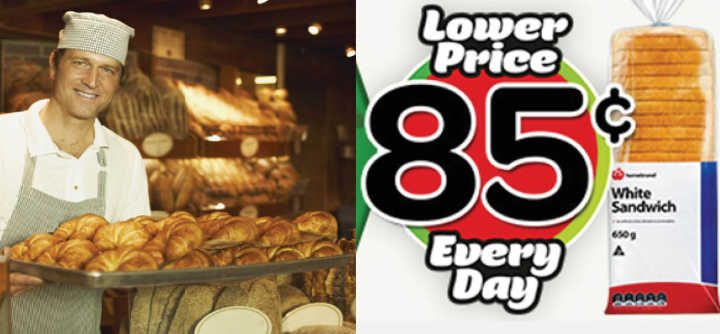 Ad. Article continues below.
Coles and Woolworths have stooped to a new challenge – putting local bakers out of business, by slashing the price of homebrand bread in their supermarkets to 85c for a 650g loaf.  After decimating the dairy industry, they've started a price war with another staple food item and the pressure it places on local bakery businesses is causing uproar.
But today I want to know what you think… Are you pleased to be able to buy your bread cheaper, at just 85c per loaf? Or are you saddened that the large supermarkets will go to such lengths to put competition out of business?
According to various media reports, Woolworths started the price pressure, dropping the price of Homebrand bread last Thursday. Coles quickly copied the manoeuvre, dropping the price of Smart Buy bread on Friday.
The Chief Executive of the Baking Association said "basically it's a disgrace. All they're doing is bastardising the industry. Bakers can't make a loaf for under $1.50," he said. "It puts the local baker out of business and people out of jobs. Small business doesn't need this at the moment."
85c per loaf equates to about 4¢ per sandwich slice.
So have your say today… What do you really want – cheap bread or local bakeries?