Your first real look at the Dynasty re-boot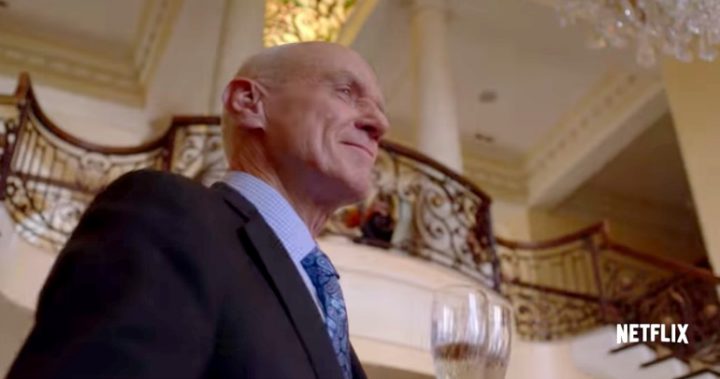 Dynasty was the ultimate in glamour soap epera-dom during the 1980s.
The Aarron Spelling creation that had the Carrington's and the Colby's feuding, while looking fabulous, starred many big names.
Names like John Forsythhe, Linda Evans, Heather Locklear and Catherine Oxenberg. And who could forget Joan Collins who played Alexis Carrington. Collins recently wrote about her role in a piece for Evening Standard.
"In the Eighties, Dynasty became the most popular series on prime-time TV, not least because of the gorgeous and glamorous outfits created by Nolan Miller for all the actresses," Collins wrote. "I enjoyed working with Nolan, helping to create the elegant and stylish outfits for my character, Alexis Carrington Colby."
"When Alexis had to command groups of men, either in her office or the boardroom, she needed to look feminine but ruthless. The look empowered women and, across the world, career women were taking to tailored suits and well-coiffed, lacquered hair.
Ad. Article continues below.
While we've already revealed the show is getting a make-over, now we can actually show you what it is going to look like, so you can see if there is still the same empowered women, tailored suits and lacquered hair.
While the modern-day reboot still chronicles the Carringons and Colbys, it's been touted as being younger, sexier and sassier than the original. There's also going to be a change of location, with the new series set in Atlanta rather than Denver. 
The stars of the current version include Alan Dale from Neighbours fame, and Grant Show, from Melrose Place, plus a host of young faces, including Elizabeth Gillies who started her career in Victorious, a Nickelodeon television show also starring Ariana Grande.
You can watch Dynasty on Netflix from October 12 with new episodes being released each week.
What do you think is better… the new or the old version of the show?