Your best pedicure - at home!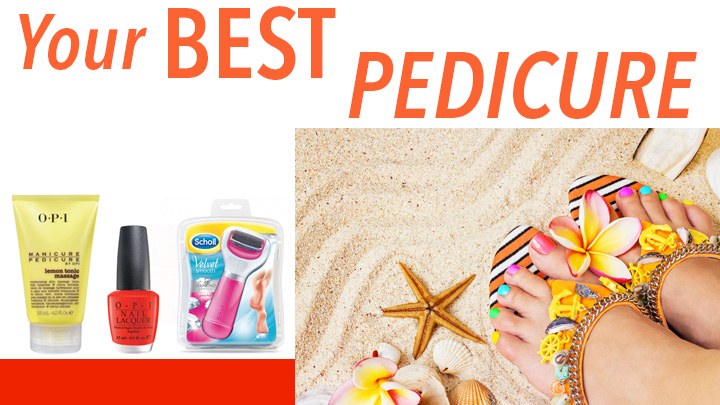 The time has come for open-toed shoes and you know what that means: our feet need attention after all of those winter months tucked snugly away in socks and boots.
Now you can go to the beauty salon or nail bar and have them done, no problem. But being able to give yourself a good pedi at home is good for you and will save you a lot of money. In fact, you will probably find that you will do a better job yourself than than any beauty therapist – that is with the exception of a massage – always get someone else to give you a foot massage!
Here is our guide to a wonderful home pedi and maintenance tips that will keep your feet soft, supple and looking gorgeous this summer!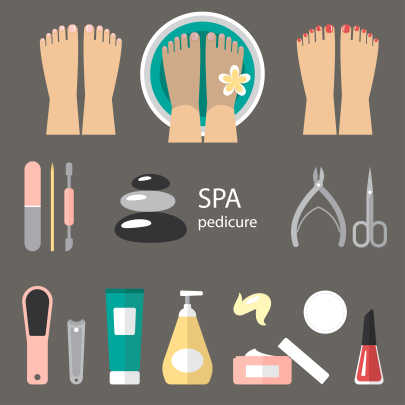 1  Remove any existing nail polish. Trim and shape your nails.
Ad. Article continues below.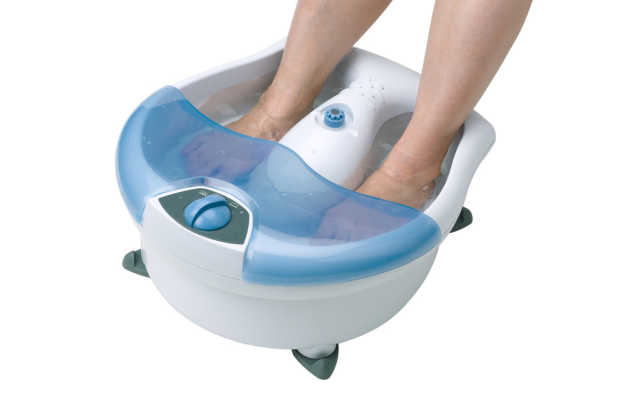 2  Soak them
Try to do this once a week. I find it is easy to do this in front of one of my favourite TV shows. Grab a couple of towels and a foot spa or tub to soak your feet in. I like to make my own foot soak which usually involves about 1 cup of epsom salts, a tablespoon of baking soda and some soothing fragrant essential oils or a hint of Radox.
Fill with warm water and soak your feet. Give them a good scrub too.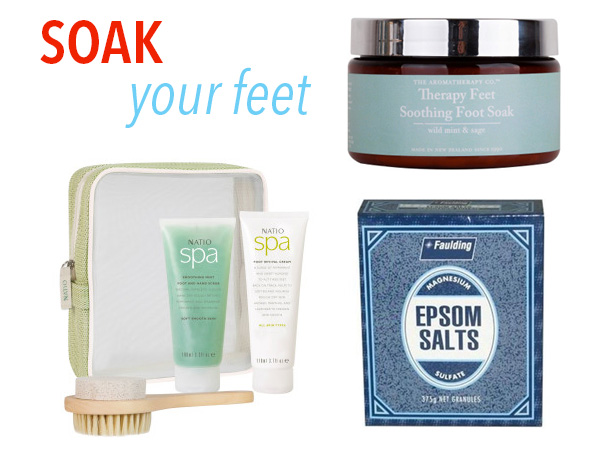 Ad. Article continues below.
The Aromatherapy Co foot soak – wild mint and sage
Natio Steps gift set
Sanofi epsom salts
Ad. Article continues below.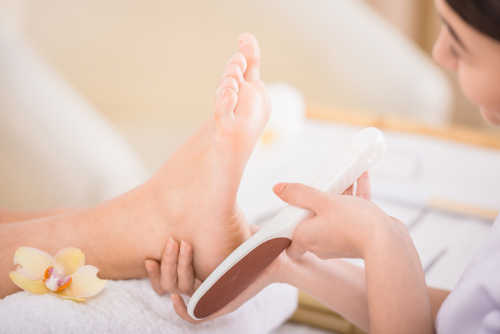 3  Remove the dead skin
Now that your skin has been softened any dead skin build up will be relatively easy to remove. There are many ways to this. I recommend using a Scholl corn and callous file (aka the cheese grater) Available here, followed by a Manicare foot file, Available here. For a lot of build up, consider using use a Manicare corn plane, Available here. A corn plane blade is to only be used with great care – do not remove too much skin!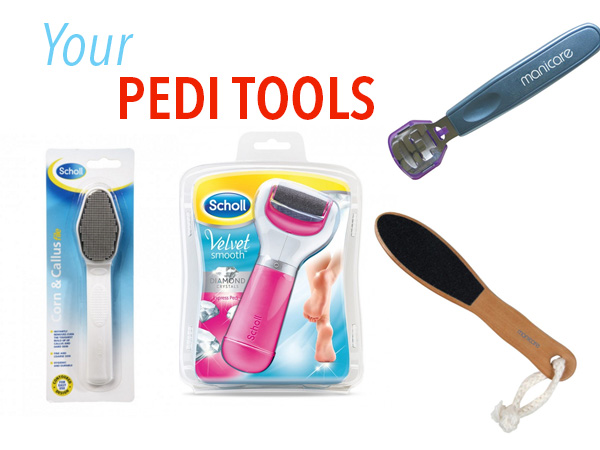 Ad. Article continues below.
4  Add some polish
Push back your cuticles. Apply undercoat first followed by two coats of your favourite colour and then a top coat. I find that the Opi start to finish base and top coat, Available here, is a brilliant product. If applying polish is not really your thing, consider getting shellac applied. I find getting shellac on my toes brilliant in the summer months as it lasts so long, doesn't chip and always looks amazing!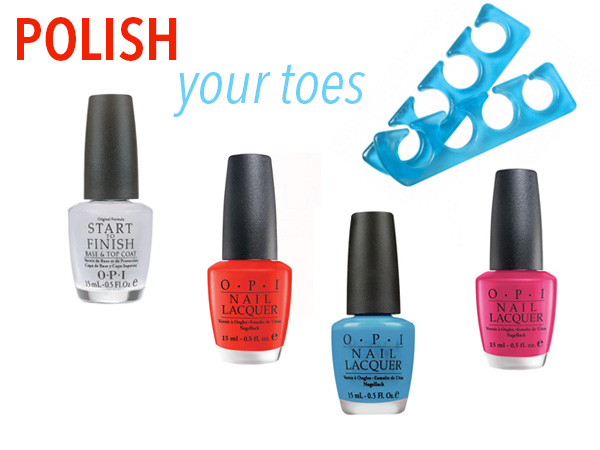 Opi Tasmanian Devil lacquer
Ad. Article continues below.
Opi no room for the blues lacquer
Opi pink flamenco lacquer
Manicare toe separators
Ad. Article continues below.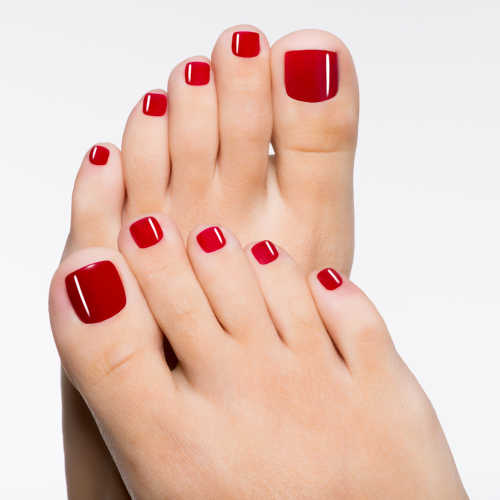 5  Maintain
Did you know that the skin on your feet becomes hard from wearing sandals all of the time in summer? If you use a pedi paddle or foot file every day after your shower or go over your feet quickly with the Scholl velvet smooth diamond crystals express pedi, Available here, you will keep your feet in peak condition.  Moisturise your feet well when you go to bed each night.  I find that using moisturiser on my feet during the day makes them slippery. I will only use it sparingly on the tops and around the edges of the heels if my skin looks particularly dry.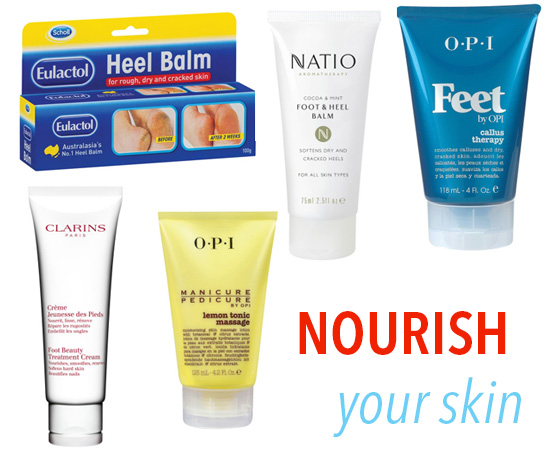 Ad. Article continues below.
Euclactol heel balm
Clarins foot beauty treatment cream
Natio mint and cocoa foot and heel balm
Ad. Article continues below.
Opi lemon tonic massage
Opi feet callus therapy
Do you ever give yourself a pedicure? Do you have any tips that you would like to share?