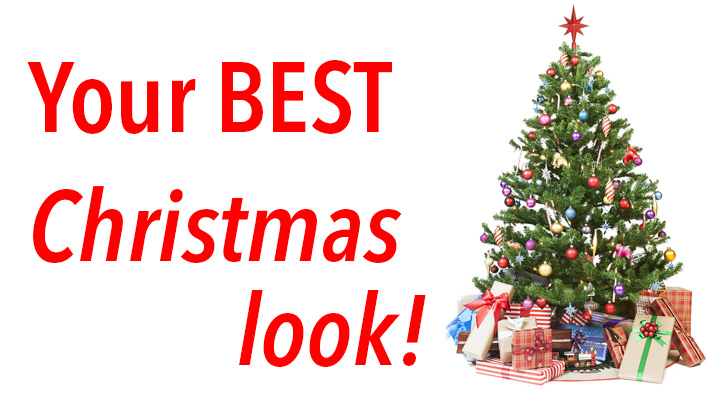 Have you planned your Christmas Day yet?  I am sure you have worked out who is coming, what food is being served and what tablewear you will be using – but what about you?  What are you wearing?  Have you given yourself any thought?
Now is the time to plan ahead and work out your festive wardrobe. Here are three looks to inspire you!
Christmas Eve drinks
Add a bit of sparkle on Christmas Eve with a  bejewelled top or luxurious kaftan.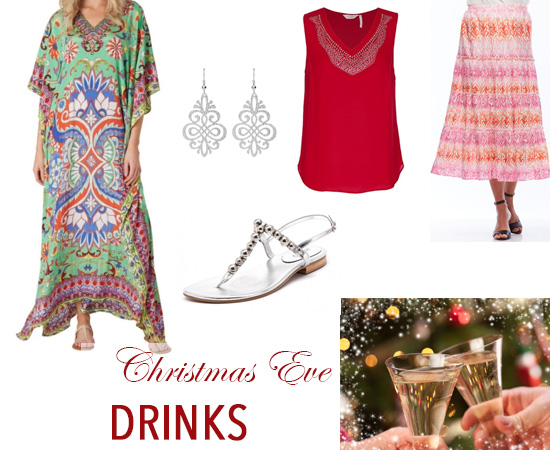 Millers embellished neck tank
Noni B print tiered skirt
Najo sterling silver florentina earring
Globetrotter by Ruby Yaya Pretoria maxi dress
Misano stance silver sandal
Opening prezzies with the grandkids
Bring out your inner child on Christmas morning and have some fun by getting into the holiday spirit!  Get out those goofy pyjamas, santas hat or earrings, and make some fun memories with your grandkids!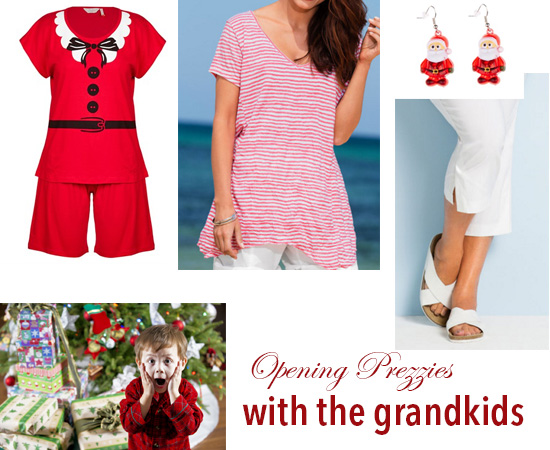 Sara ¾ pull on pants
Capture crinkle tee
Millers Mrs Santa pyjama set
Millers flashing santa earrings
Sit down family lunch
Whatever meal you enjoy with your loved ones, keep cool and stylish!  I love sticking with red and white on Christmas Day.  Worn together or on their own, to me these are the colours of Christmas.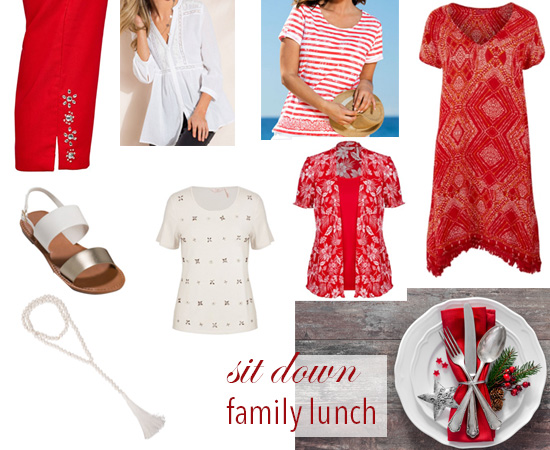 Grace Hill embroidered blouse
Emerge double strap sandal
Sara stripe border tee
Ruby Yaya holy shibori dress
Millers 2 in 1 floral top
Millers embellished tee
Miller crop bling bengaline pant
Adorne knotted timber tassel long necklace
Which looks are your favourites?  What do you like to wear at Christmas? 
Comments