You call that a wedding dress!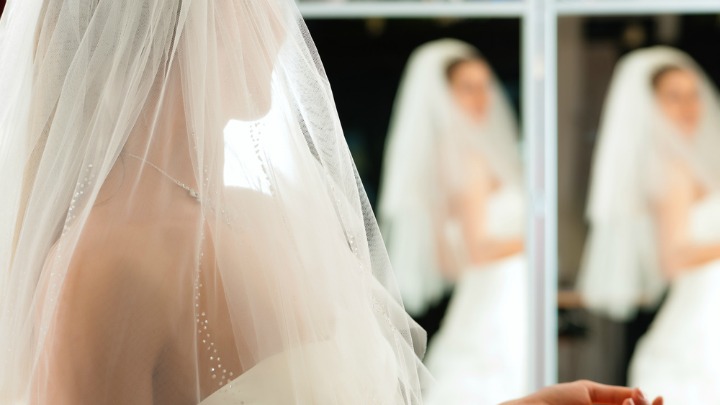 Things sure have changed since you were getting married. Back then it was a time of incredible fashion. From slim silhouettes and perfectly mod to the boatneck, tea length and quarter length sleeves, wedding dress designers today are still heavily influenced by the styles that came out in the '60s and '70s… Unless of course you're Isabeli Fontana.
The gorgeous Brazilian model, and former Victoria's Secret 'angel', recently got married to NX Zero front man Diego Ferrero in what was the most naked wedding dress ever.
Victoria's Secret Angel Isabeli Fontana's wedding in the Maldives looks like the dream https://t.co/JY6ogSdvN1 pic.twitter.com/mxv0XAWMtU

— ELLEUK (@ELLEUK) August 12, 2016
Now it could be that Isabeli was dressing for the balmy Maldives day, or it could be that the trend in wedding attire these days is for your clothes to take as much of a back seat as possible to the serious matters at hand.
Ad. Article continues below.
Isabeli got her dress from Brazilian designer Agua de Coco (which literally translates into 'coconut water' in case you were wondering). The sheer mesh dress was embroidered with a gazillion crystals and was worn over a bandeau cream bikini and high-waisted bottom. Let's get a little bit closer…
Yes, yes, we can see this pair are truly in love. We can also see the bride was going for a messy bun look with her hair, and it is said that the white orchids placed in it complemented the bouquet of white lilies wrapped in diamonds and pearls that the bride carried in her hand.
Ad. Article continues below.
The bride's wedding cake was more dressed than the bride herself!
What do you think of this bride's wedding dress? Tell us about your wedding dress from when you got married.