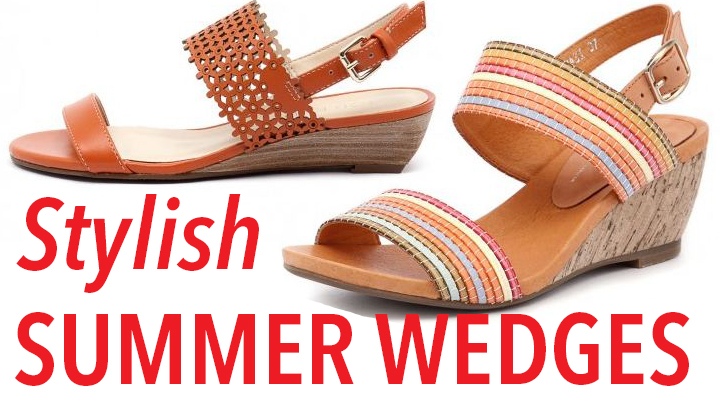 Who here likes to wear wedges? I know I do!
Long gone are the days of teetering heels for me although I will whip out a pair when I am going to a black tie affair or to an event where I know that I will be sitting down for the majority of the time!
Sandals that are too flat give me sore arches – but again I will wear them but not for a prolonged period of time.
The best for me is a small to medium heel or a pair of wedges.  Here are a few of our favourite wedges right now that are worth checking out!
Why are wedges great?
They look good
Your weight is distributed more evenly across the foot.
They are comfortable
They are easy to walk in
They provide a stable base for your foot to give you good balance
They will make you appear taller and leaner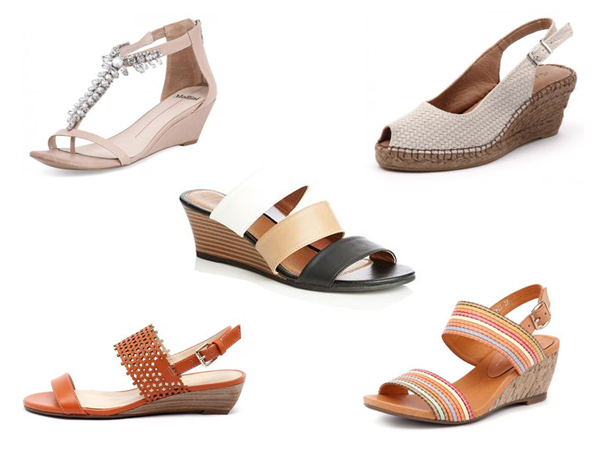 Mollini malish nude wedge – perfect for your next special occasion.
Sofia Cruz espadrille – this sling-back wedge will take you everywhere and comes in a variety of colours!
Gammins aurazi bright multi wedge – gorgeous colours, also available in blue.
Top End hulk orange wedge – Just because it is comfortable doesn't mean it can't be stylish too!
Millers catherine wedge – very smart!
Do you like to wear wedges? Which is your favourite style above?
Comments