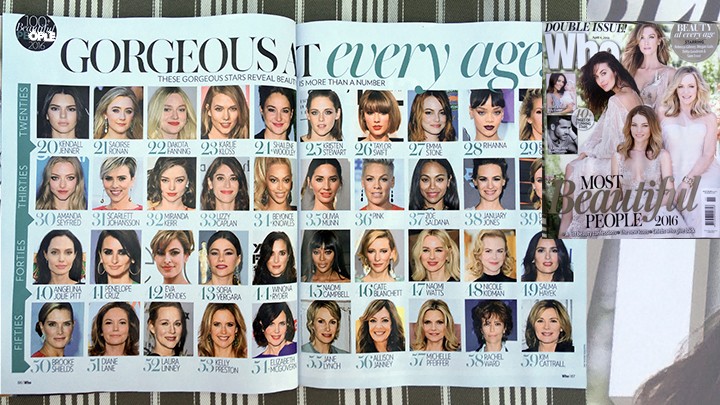 We didn't know whether to laugh or cry when we saw this feature in WHO magazine this week.  The featured cover story called out that the magazine was showcasing the 'most beautiful people 2016″, with a double page spread on "beauty at any age".
Our Style team sat down to the glossy pages full of anticipation of mature faces and elegant styling and were mortified on your behalf to see that "gorgeous at any age" apparently stops at 59.  Deep breath.  It is just showing us what we already know here at Starts at 60 sadly, but we don't like to see it so blatantly and we feel it should be discussed this morning.
Magazines have long been criticised for styling only for the younger generations and reinforcing the view of youth being eternal.  Their oldest featured woman Kim Catrall is 59 years old, despite many many significant and beautiful options in the over 60s.
The feature is led with the grab line "These gorgeous stars reveal beauty is more than a number" but the magazine made it a very defined number, didn't they!
For a closer look, see the spread below and tell us what you think.  Which over 60 stars do you think should have made the pick?
Do you have something to say about this? We want to hear it!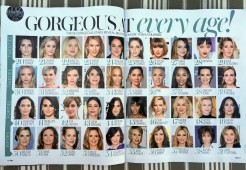 Comments