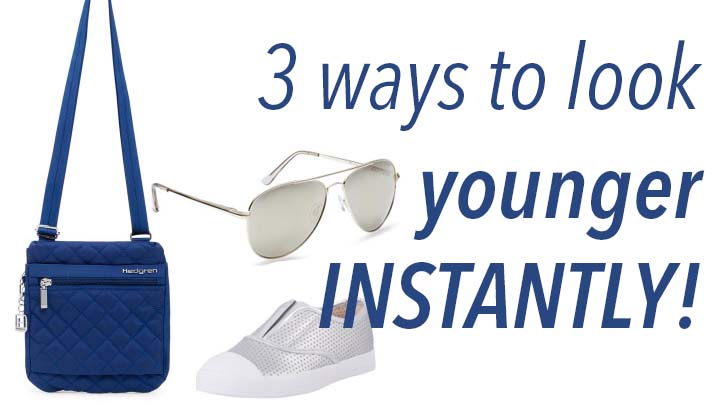 Just because you are getting older, it doesn't mean that you have to start letting yourself go and dressing older. If you are a stylish, vibrant woman – keep up the good work! Dress to suit yourself.  You know what you look good in and what you feel comfortable wearing!
The trick is to add little tweaks to your style to keep your look current. Here, Style at 60 explores 3 ways to do this:
Freshen up your hairstyle
Ok, you might have had the same haircut for a while now and are reluctant to change, but has it occurred to you that you may be stuck in a rut? Your hairstyle can transform your appearance and make you look younger! It doesn't have to be a drastic change, just a few more layers around the face or a couple of foil highlights might be all you need. Get your hairdressers advice on what will work best for you and get them to demonstrate how you can style it at home. It is so important to be able to recreate the look at home yourself!
See how Helen Mirren's hair is tucked behind ear on one side? It's a flirty and fun look which makes Helen look younger.
Helen's bob has a few layers added and is shaped in at the back – which is youthful and stylish.
Add some sportswear elements to more classic looks
And no, I am not saying to wear your yoga outfit all day, but just add a piece here and there with a modern sporty feel. The contrast of wearing classic with a hint of sporty is very modern and youthful.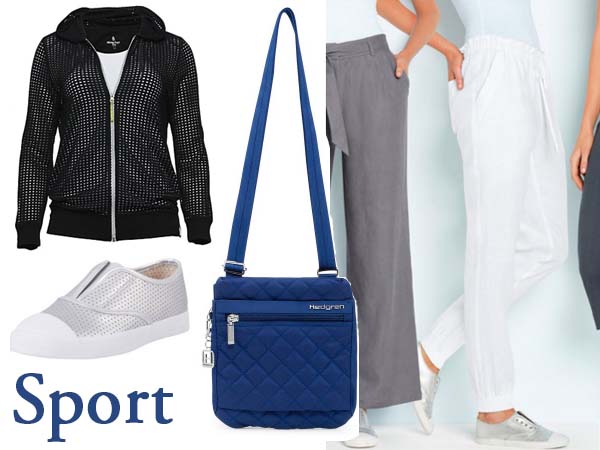 Capture linen tie jogger – joggers are so comfortable to wear!
Emerge leather perforated sneakers – sneakers are immediately youthful, especially metallic!
Hedgren karen crossbody  – my sister has this handbag in black and it is so smart!
TS14 interval jacket – this jacket is a great layering piece!
Have fun with accessories that are on trend
In keeping with your own style, try to embrace some on-trend items that will work for you. This will show that you have still got it and are one stylish lady. So easy to do!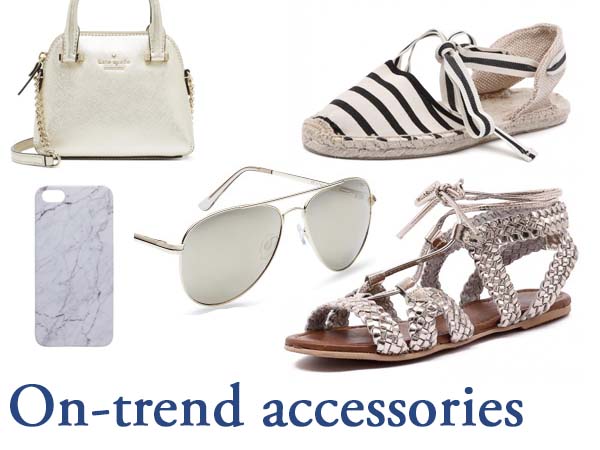 Soludos espadrille – espadrilles in all shapes and sizes are so hot right now
Mollini swizz gold sandal – lace up shoes are showing up everywhere
Le Specs drop top aviators – aviators are in!
Kate Spade New York cedar street mini maise crossbody – this season is all about the crossbody bag!
Seed Heritage marble-look phone case – don't forget your phone case!  Marble and personalised cases are popular!
Do you already do any of these? If not, are you willing to give something a try?
Comments