Who makes the best t-shirts for women over 60?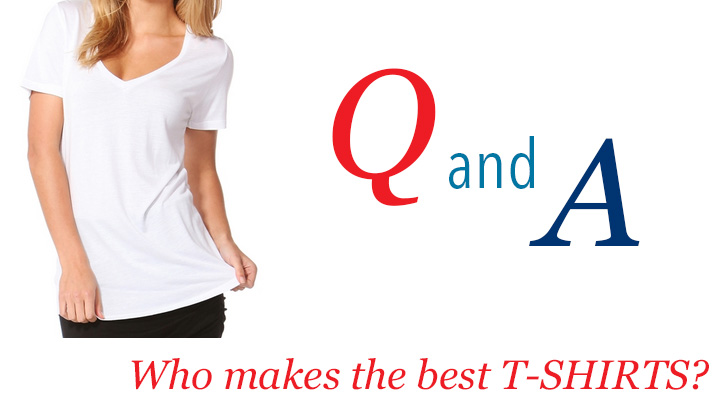 Finding a great t-shirt can be one of the hardest things to buy past the age of 60. Do you agree?
One of our Starts at 60 Style community members has been struggling with this issue.
"I don't like the look of my upper arms and am looking for plain coloured t-shirts. I want them with a longer than cap length sleeves and a longer body – but not tunic length. Can anyone point me in the right direction? I am looking for size 16 or thereabouts." – Claerwen Ellis
Claerwen, I am sure many in our community are on this quest permanently. I know I am!
When looking for a t-shirt, always go for a quality garment.  It should fit you well and flatter your body shape. You want it to not only have a bit of stretch, but also hold its shape wash after wash.  A cheap t-shirt is just that: cheap.  You might find that the fabric will twist; it might be a bit sheer and get holes easily; it's also likelier to shrink and lose its shape.
Ad. Article continues below.
When you do find a tee that you like – buy a few! Get three white ones and pick some other plain colours that you know will work well for you. You never know -that style might be gone next season, so if you love it, you'll regret not getting another one!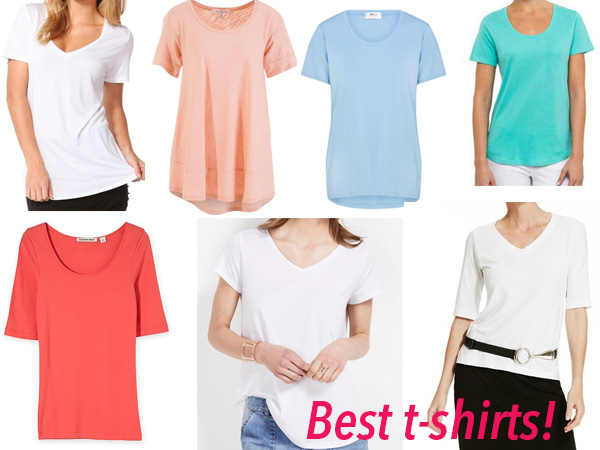 Give these styles a go!
This manhatten stretch tee by Betty Basics is a great length and it has a flattering v-neckline.  Available here
If you would like a tee with a looser fit the Bird Keepers swing tee is very popular.  Available here
Ad. Article continues below.
Mela Purdie does a matte jersey caddy tee that would be worth checking out.  I know her things are expensive but the quality is there and they last and last.  Mela has lots of different t-shirt styles to choose from.  Available here
For basic tees I have always had a lot of success with Emerson at Big W.  Try this flattering scoop neck tee  Available here
Have you tried any t-shirts from Sussan like this essential v-neck tee?  Available here
Another brand that I would recommend looking at is Paula Ryan.  Superb quality that lasts and so many styles to choose from.  Try this easy fit half sleeve v-neck top, Available here.
I also like the look of this scoop neck t-shirt from Country Road.   Available here
Ad. Article continues below.
Claerwen, I hope this has been a help!  Tell me how you go – I need some new t-shirts too!
Does anyone have any further suggestions for Claerwen?  Tell us in the comments below!