What is she wearing? Demi Moore's red carpet cover-up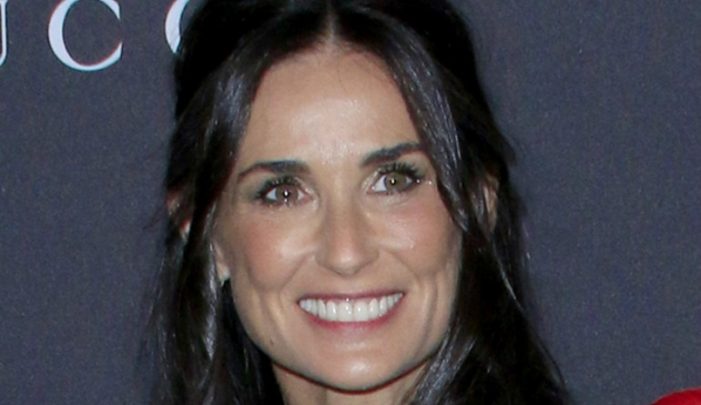 It was nothing but a good time for Demi Moore as she walked the red carpet for the premiere of the movie Good Time, starring Robert Pattinson.
The 54-year-old has been back in the spotlight of late, appearing in the movie Blind, with Alec Baldwin. 
With glossy waist-length hair, radiant skin and a stunning smile it was the Demi Moore we know, but with one major difference.
While in movies like Striptease she was keen to show off her body, there was nothing to see here.
Ad. Article continues below.
Instead she was covered from neck to toe in an elaborate print dress reminiscent of a kaftan.
Read more: Demi Moore struts red carpet in 70s flower-power suit
The kaftan dates back to ancient times and has been worn by many cultures. 
Prominent in mainstream fashion in the 50s and 60s, thanks largely to versions created by designers like Christian Dior, the kaftan has made a major return to the fashion circuit again of late, with the likes of Australian designer Camilla making waves in the popularity stakes with her colourful range suitable for all ages and sizes. 
Ad. Article continues below.
What is not to love about the kaftan style and bohemian chic? Not only are they comfortable to wear, the modern designs like the one Moore is wearing, feature stunning vibrant colours and patterns.
They are not just a big 'tent dress' cover-up any more either, which is why some never took to the style. 
Ad. Article continues below.
The modern take of the style includes versions like a short beach-coverup style or a long, flowing, but more fitted around the waist, floor-length stunner.
Are you a fan of this look on her? Is it something you'd wear yourself?