How to get your hands on true vintage fashion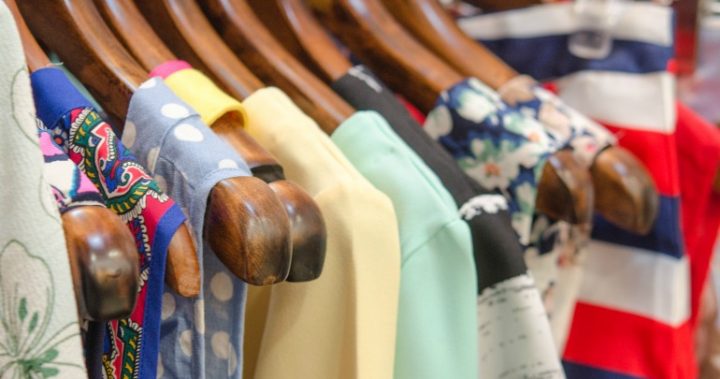 We often see celebrities out on the red carpet, with the announcement they're wearing vintage fashions from fabulous designers. Have you ever wondered how that even happens? Do designers just have massive wardrobes or racks of clothing in storage that they bring out for special events? It seems some fashion collectors hoard the pieces or troll through boutiques collecting items.
Well, if you have ever wanted to say you own an authentic piece of high-end designer fashion, now's your chance. The owner of William Banks-Blaney of London's William Vintage has collected over 500 pieces belonging to the label Versace, ranging from 1981 to 1997 collections, and they are all now up for sale on Farfetch, an online retail website that sells internationally.  It's the largest collection of this designer's work ever seen in one site.
You can get yourself a bargain Versace Baroque printed short jacket, which featured in the Autumn/Winter 1992 Versus diffusion line for $AU1,888 ($US1,4800).
Prices certainly range though. This metallic draped blouse, not too dissimilar from what's been seen on the red carpet lately, thought to be around the 1980 era, is listed at $AU20,821 ($US16,313).
Ad. Article continues below.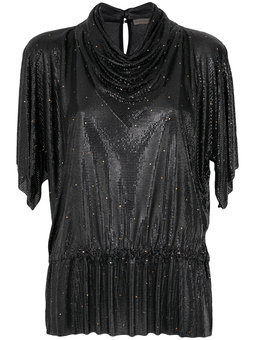 Read more: Amal Clooney shimmers in vintage Versace disco dress. 
For a cool $AU90,262 ($US70,720) you can get your hands on a bondage harness dress that was part of the 1992 collection. Modelled on the runway show by Nadege du Bospertus and featured in Versace's advertising campaign, this stunning vintage bondage harness dress was crafted in Italy from an orange virgin wool blend. It features a round neck, a sleeveless design, a rear zip fastening, a fitted waist, a short length and cut-out details.
Ad. Article continues below.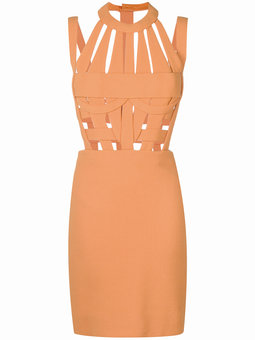 There is of course a warning when it comes to buying vintage. They are not new, of course, so there might be minor imperfections. 
While it might seem these old clothes are still pretty pricey, considering they are pre-loved after all, but it could also be an investment you can wear!
Ad. Article continues below.
What's the most you've ever paid for a fabulous outfit? Was it just something you loved or for a special occasion?