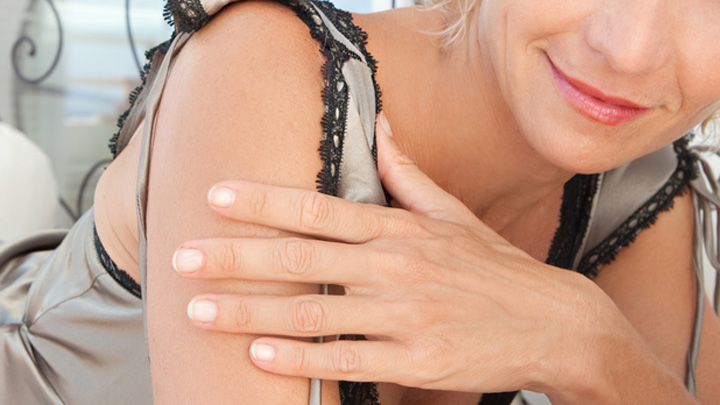 Unseen lingerie, aptly named foundation wear, creates the underpinnings to compliment our visible fashion – sometimes structural, sometimes romantic, always feminine and often sexy. Trickery is common; think push-up bras, bottom-enhancing panties. There are options to suit all body shapes and to highlight the cut and style of all fashion. Underwear is usually only seen in private by our private people but let it reflect your personality. Do you choose flirty combos, opulent fabrics, captivating designs or cheap and cheerful? Maybe elegant and simple – remember our Nic's beautiful understated and elegant cream panties and cami set in the famous bedroom scene in the movie "Eyes Wide Shut"? Or the gorgeous coloured lace lingerie worn in "Calendar Girls"?
Among the fabulous there must also be the fashionably practical:
Skin-tone is basic and can be worn under any colour.
A push-up bra will correct figure faults by helping to balance bust and hips.
Elastic panties give control and form under a skirt – avoid wearing them under jeans and pants; makes you look shapeless. The exception is full-figured girls who may feel more comfortable with something supportive under jeans and slacks.
Choose panties that give good bottom coverage, are shiny and "slip" under jeans and pants.
All undies must fit well and not cause bulges. Use bra extenders and nick the waistband of elastic panties if necessary.
Include a strapless bra in your set of lingerie to suit wide necklines and strappy dresses.
It is not necessary to wear panties under pantihose.
Have seamless panties to wear under close-fitting skirts and pants.
Control-top pantyhose are a girl's best friend – no seams and lovely light control.
Lots of women like the look created by shape-wear and it certainly sculpts the body. Sneak some pieces into your underwear drawer and surprise your family and friends with a new svelte you!
Camisoles are brilliant for filling-in low-cut neck-lines; plain or with lace peeping – include a few colours for matching; wool and thermal for winter.
Naturally we wear fresh panties every day. A feminine hygiene wipe over the nether regions during a long day or before an evening engagement will freshen nicely. A panty liner is useful for long days or when travelling; discard at about lunchtime. Keep your underwear invisible – peeping shoulder straps and panties look out of place on mature ladies. Adjust loose straps when necessary.
Wear pretty matching sets; look and feel lovely underneath, Indulge in lace, bows, trims and colours. Beautiful underwear is uplifting. You are the only one to know the pure joy of having a secret. "My underwear is intense and sexy and red and nobody knows but me"!
Sleepwear
We spend at least one third of our lives in bed and therefore must have a wardrobe of attractive sleepwear. Ditch the old T-shirts, anything frayed, with loose elastic, pills, missing buttons, stains, tatty trims and just plain worn-out. Is it time to upgrade your nightwear? Perhaps a seductive style to set hearts a flutter, maybe pretty and lacy or fun and frivolous. Transform your bedtime mood with new and respectable nightwear. Like lingerie, sleepwear is mostly only seen by our important private people, so whether you are a PJ's or nighties person; keep their mood appreciative and positive too!
Natural fibres are best for pyjamas – silk, cotton and wool. Synthetics will very quickly smell unpleasantly of BO, so the lovely synthetic satin sets are out! Not so bad for nighties and night shirts.
Don't wear panties to bed. Let the nether regions "air" as much as possible overnight.
Launder nightwear frequently – about every third day.
Renew your dressing gown and slippers when shabby – lambswool slippers are a delight.
If you wear your dressing gown for parts of the morning or evening, have a selection and make them a housecoat style so that you look a little bit smart.
Always run your eye over the lingerie and nightwear in charity shops wonderful buys to be had. My latest best buy was a dainty pale pink Christian Dior nightdress.
I often take short trips and share with a friend. I recently shared with a girl who wore the most beautiful and outrageous Peter Alexander pyjamas; a very bright and bold floral fabric lavishly trimmed with wide frills of black lace. She looked stunning. On a different trip, sharing with a different friend, I admired her dainty pale blue hailspot nightdress generously decorated with hand-embroidered rosebuds, blue bows and lace. Two women whose style couldn't have been more different – both reflected their personalities perfectly and both the pyjamas and the nightdress were magnificent.
Pay attention to unseen fashion – take it seriously, indulge yourself and feel like a movie star.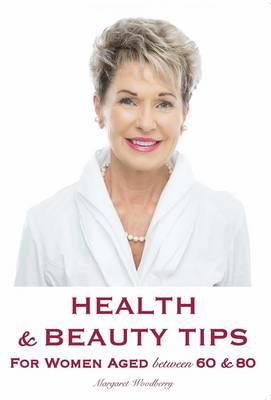 Comments