Unbelievable! It's possible to make gorgeous Margot Robbie look frumpy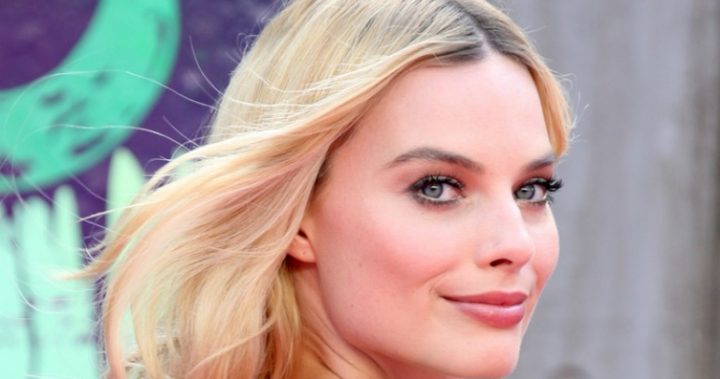 It's not easy to make the Aussie actress Margot Robbie look less than perfect but someone, most likely a stylist since stars rarely choose their own event outfits, has managed it.
Robbie didn't look her usual stylish self at the premiere of Goodbye Christopher Robin in London on Wednesday, with a look that even appeared to startle her young co-star Will Tilston when they met up on the red carpet.
A white floral-print dress in a Victorian style made the normally slim-looking star appear wider around the torso, while puffed sleeves gave her a footballer's silhouette. She clearly struggled to keep the low-cut gown on too, with assistants stepping in to help her readjust her outfit as she greeted fans.
Embed from Getty Images
Embed from Getty Images
Ad. Article continues below.
Coupled with wet-look hair and bright yellow and orange eyeshadow, it wasn't the former Neighbours star's most flattering look. Nor was it an inexpensive one – the silk-cotton gown, from Brock Collection, retails for US$2,290 (A$2,856).
Robbie plays Daphne de Selincourt, the wife of Winnie the Poo author AA Milne, in the new movie, alongside Irish actor Domhnall Gleeson as Milne and Tilston as the couple's son Christopher Robin. The cute little boy looked delighted to be on the red carpet, wearing a broad smile thoughout, other than when he caught sight of Robbie's dress!
The movie's due for release this month.
What do you think of Margot Robbie's look – interestingly avante garde or just unflattering?