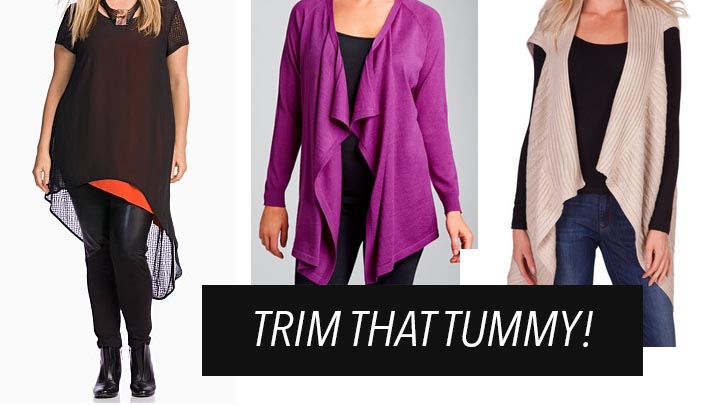 My tummy is the one part of my body that I always want to disguise. Why? Well for a start I do NOT have a washboard stomach! Or a six pack! Or a flat tummy in any sense of the word.
Thankfully we are not alone in our style dilemmas. No one needs to know that you have an issue with your tummy because Starts at 60 Style is going to show you how to dress to minimise its fullness!
Here are our top tips: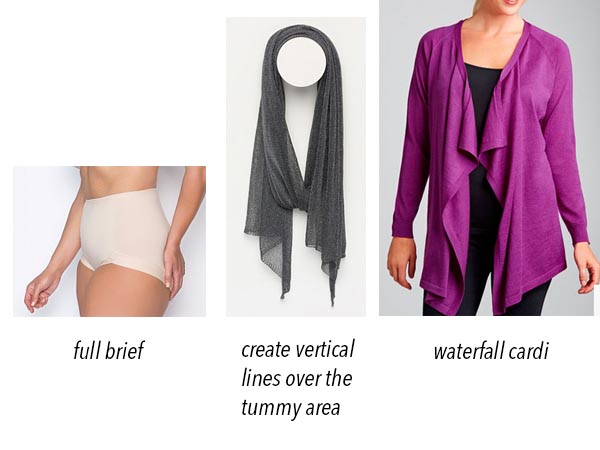 TS14 Everyday brief
Ad. Article continues below.
TS14 lurex scarf
Capture merino waterfall cardigan
Ad. Article continues below.
Wear the correct undergarments – no bikini undies; wear a full brief. Find garments with built-in tummy control. Ensure that your underwear fits you correctly. Do consider trying shapewear for special occasions as it can really transform how you look in something fitted. I don't recommend wearing shapewear on an everyday basis as it would not be comfortable or any good for your digestion!
Avoid wearing any clothes that are too tight – they will show up every lump and bump! Tight tops will emphasise your tummy – you don't want to do that! Choose clothes that will skim the body and not hold onto it in all the wrong places.
Layering is your best friend – I find that if you wear a cami with a bit of spandex as your base – this will hold your tummy in just a tad and will make you feel firmer. From here add the top you want to wear, followed by another layer like an open shirt/jacket/cardi/wrap.
Try to create vertical lines over the belly area – with an open shirt or cardi, a long necklace, a cleverly placed scarf.
Ad. Article continues below.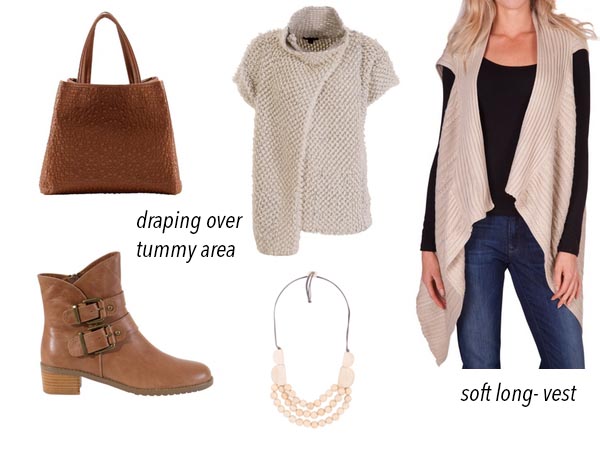 Louenhide Marco bag
Gordon Smith bubbly knitted vest
Ad. Article continues below.
Eb & Ive congo vest
Rare Rabbit rolling hills necklace
Ad. Article continues below.
Django & Juliette fallout boot
Avoid thin, clingy fabrics – Choose fabrics with body.
Focus on your assets – draw attention away from your tummy. Wear something with an interesting neckline. Wear some fabulous accessories. Highlight what you want to show off!
Ad. Article continues below.
Avoid Empire Lines – as they can emphasise a belly! You don't want your tummy looking even bigger than it is!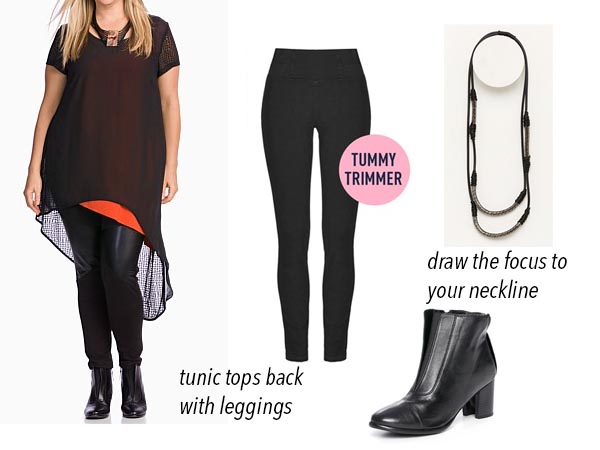 TS14 wicked ways tunic
Ad. Article continues below.
Crossroads tummy trimmer jeggings
TS14 cocooned necklace
TS14 dorotea bootie
Ad. Article continues below.
LOOKS TO TRY
Wear long-line tops or tunics back to slim fitting pants. Leggings are brilliant back to a full long top.
Long line cardis and waterfall styles.
Ad. Article continues below.
Try wearing a long line vest.
Look for garments with draping or ruching across the tummy area.
Avoid bulk around the tummy area – lots of bulky fabric, chunky belts, thick waistbands.
Avoid low waisted garments as they will only emphasise your tummy and create a dreaded muffin top!
A stylish kaftan can also work wonders!