Timeless style: The classic items your granddaughter will beg to borrow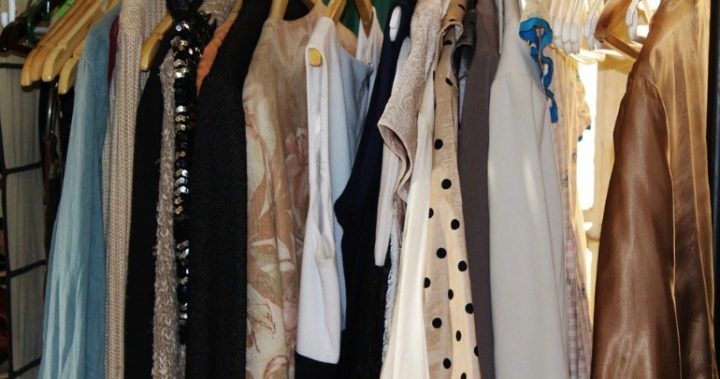 Fashion seems to change on a daily basis, and even someone who isn't a dedicated follower of trends can sometimes wonder if they're looking a little outdated.
The good news is that there will always be some items worth keeping, and using over and over again, with no danger of looking 'past-it'. In fact, if you're lucky enough to have some great classic pieces in your wardrobe, you may find your teenage granddaughter trying to nab them!
Style experts for over-50s and 60s have shared their top items to keep tucked away in your closet, providing the perfect basis for any outfit whatever the current fashion. Even better, you'll probably find you already own almost all of them.
Find your 'forever piece'
The team at fashion author Vicki Archer's website swear by a what they call a forever piece, something we all naturally gravitate towards every morning, and feel a million dollars in every time we wear it.
Ad. Article continues below.
"Can we really wear the same little black dress as last time to the next family occasion?" they wrote. "Of course we can if it makes us feel self-confident and happy."
If you're lucky enough to have a couple of such beloved items, the Vicki Archer team recommend working out ways to wear them together. Adding accessories that tie the colours more closely, or adding leggings, say, under a usually tucked-in shirt, mean you can get double-wear out of your favourite items.
Read more: Reduce the pain of de-cluttering with these no-nonsense tips
Top of their list of versatile favourites is the sweater dress, which can be dressed up or down, worn with leggings, tights, knee-high boots and alone or under a coat or jacket, and is great for autumn and winter.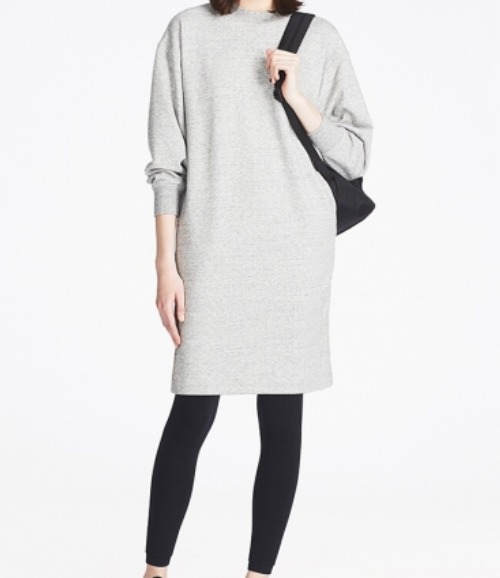 "When we discover our 'forever piece' we get to know everything about it. What other wardrobe items does it pair well with? How do we dress it up and how do we dress it down?"
Create a capsule wardrobe
Retired model and author of Senior Style Bible, Dorrie Jacobson, 82, has her own staples to hold on to. She recommends going through your clothes first, trying each on, and asking yourself if it flatters your figure, and makes you feel good about yourself.
Ad. Article continues below.
"The idea is to create a wardrobe of pieces that you love, that are flattering to your figure, and also can be worn a number of different ways," she says. "This is called creating a 'capsule wardrobe.' It's better to have fewer pieces, but the right ones, which can be easily mixed and matched together."
It's important to ensure you also have the major basics to work with. She recommends two black dresses (one for summer, one for winter), black, grey, navy or camel plain trousers, wide-legged black trousers, and a smart black skirt.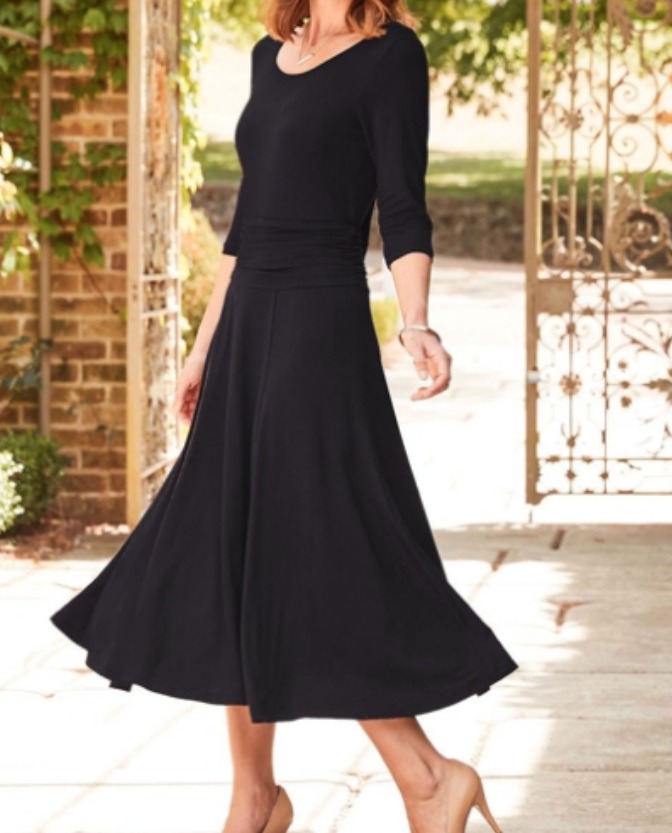 For more casual days, she recommends keeping one good pair of denim jeans, a sheer summer cardigan and a heavy knitted one for colder weather, and good quality jumpers in black, white and one colour.
Ad. Article continues below.
Read more: Keeping your style when you downsize your home
Finally, to add a little flair in there, some of her favourite items include a tailored or fitted black jacket for evenings out, a denim jacket, a trench coat, white, black and grey vest tops and a smart white blouse. She also says a dressy black top is key – and from there, any outfit can be made.
"These investment pieces are basics that  you will have and wear for many years," she explained. "Add in the outfits that you already own and love, and you now have a well-edited, stylish wardrobe."
Trousers that go anywhere
The team at gransnet insist straight leg trousers are a must, as they can be dressed up or down, while a few shirts and casual tops will ensure you always have options on hand.
Ad. Article continues below.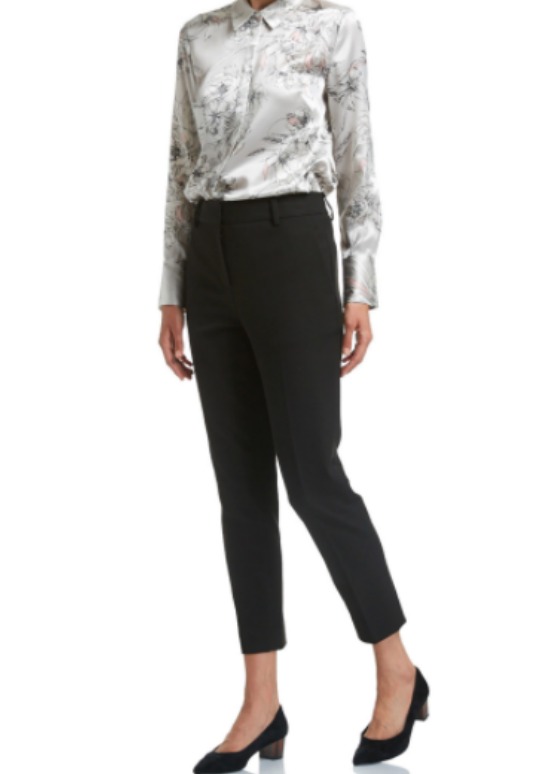 Gransnet also recommends owning a basic wrap dress, perfect for hotter weather here in Australia. It never needs ironing and is forgiving is your waistline expands!
Do you agree there are timeless items we should keep hold of? What are yours?