Thrifty Lisa Wilkinson reuses red-carpet ensemble for the third time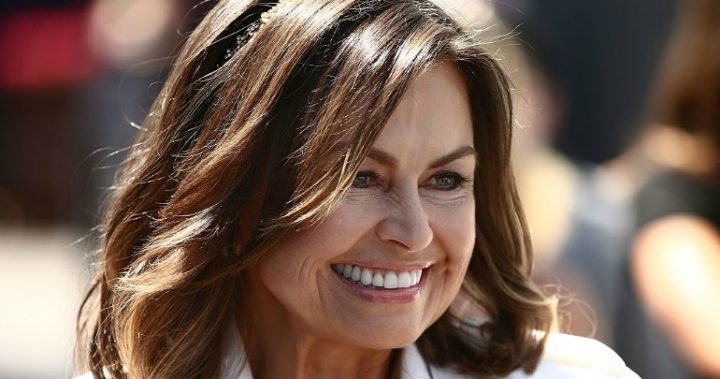 Lisa Wilkinson may have gotten a massive pay rise from her recent switch to Channel Ten, but that doesn't mean she's splashing around the cash at every opportunity.
The former Today show host posted a photo on social media of a stunning Carla Zampatti gown that she has worn on three separate red-carpet occasions so far.
"Current favourite dress…This is it's third red carpet outing, which I'm not even sure is legal, right? But hey, I'm kinda loving living dangerously right now…" [sic] the 57-year-old Australian TV presenter wrote in her caption.
The post, shared on both Twitter and Instagram, received an extremely positive response from followers.
Ad. Article continues below.
"If it makes you feel great…you can keep wearing it as long as you like," one person wrote on Instagram. 
"[Karl] wrote the same suit every day for a year and no-one noticed," another posted on Twitter. "Wearing a favourite dress three times is not a criminal offence! Enjoy!" [sic]
"It's too fabulous to only wear once," said another supporter.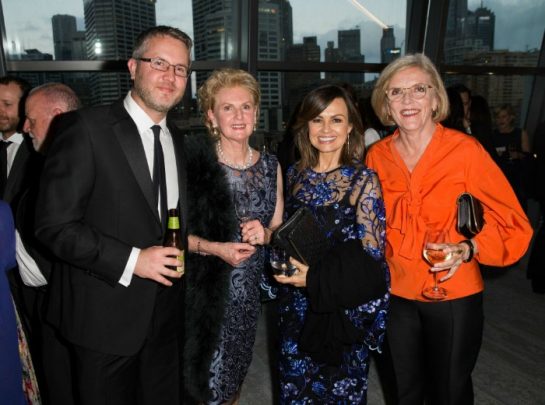 The Royal Lace Charlotte Sheath dress retails for just under $1,000 on the Carla Zampatti website so it's no wonder Wilkinson is happy to wear it so often. Even with a hefty new contract, a thousand-dollar dress deserves its day in the sun. 
Wilkinson was snapped at the Andrew Olle Media Lecture on October 27 while wearing the dress, and her broad grin and bold pose are a testament to how great she must feel in the outfit.
With sheer lace detail around the arms and shoulders and an opaque black sheath to preserve modesty, the floral pattern uses a mixture of purple and blue hues and wide sleeves to give it a stylish yet relaxed vibe. 
Ad. Article continues below.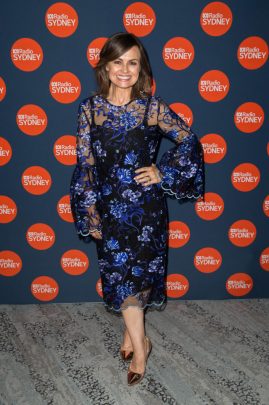 Wilkinson paired the outfit with gold drop-detail earrings and metallic gold heels. 
Do you have a favourite outfit you like to wear time and time again?