This artist creates fashionable paintings using a household item and the results are impressive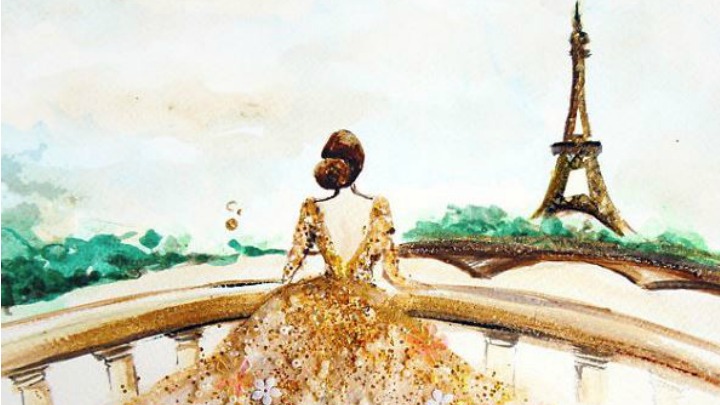 From time to time the internet brings us beauty such as this… Chan Clayrene, a visual artist in Singapore is living her dream on social media — Instagram to be precise — by painting her favourite haute couture and dream gowns.
Her work is nothing short of stunning, but her method of painting is something quite unique.
When it comes to her paint, Chan doesn't use oils, she's not into watercolour either. No, it appears Chan has found her niche by using tiny bottles of nail polish to create her masterpieces.
"Nail polish is one of my favourite cosmetics," Chan says.
She loves nail polish because it gives a glossy shine and generates a sort of new life to otherwise ordinary looking nails.
Ad. Article continues below.
We liked her paintings so much we just had to share them with you.
Ad. Article continues below.
Ad. Article continues below.
A quick look at her Instagram account reveals Chan is quite a talent. Not only can she illustrate using nail polish, but she has a way of seeing and creating the most beautiful imagery using her natural surroundings as her inspiration.
Ad. Article continues below.
Her work appears to just leap off the page.
Do you have creative flair? Share your work with us.