Things you can do to soften rough heels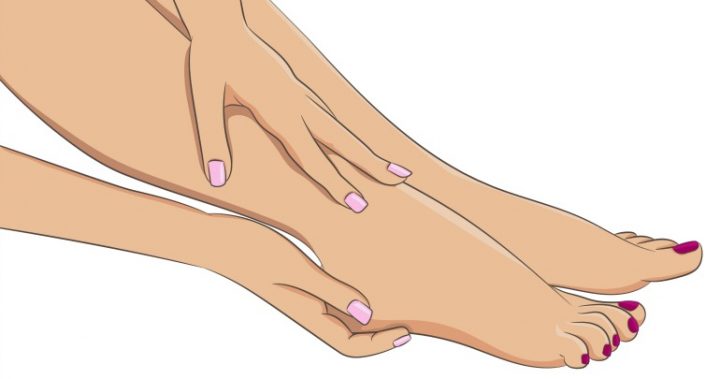 When we were babies, our heels were as soft as an egg shell. But after more than sixty years sun exposure, walking on rough surfaces, and a general lack of protection can lead to dry, cracked heels. Not only that we'd also be looking at an increase in calluses and an overall rough appearance. Unlike the skin on the rest of the body, the skin on our feet can be particularly susceptible to damage because it's naturally dry. It has no oil glands, and is moisturised only by sweat glands. Medical conditions like diabetes can also cause dry feet. When feet get dry, they get uncomfortable and you may experience itchiness, redness, roughness and flaking, and even cracks in the skin. We also tend to neglect sun protection when it comes to our feet when they are an easy place to get sunburned, leaving them vulnerable to skin cancer. The popularity of flip-flops and sandals also increase the odds that your heels will get worse over the summer. These shoes naturally take a toll on heels, causing dryness and cracking, which can sometimes lead to painful fissures. Shoes can also cause new calluses that look and feel rough. Want to soften your heels? Here are some tips by Anne Marie to help you recover softer, more attractive feet…
Natural Treatments to Pamper Feet
Soak: It all starts with a nourishing, softening soak. Either in the bath or in a foot basin, add warm water, Epsom salts, and perhaps a little jojoba or other moisturising oil. You can also add oatmeal. Soak for 5-10 minutes.
Exfoliate: The next step is to get rid of that dry, rough skin. Use a pumice stone on your heels, and try a foot scrub on any rough areas. Do be cautious not to rub too hard.
Ad. Article continues below.
Moisturise: After you've rinsed and dried your feet, moisturise right away! You need a deep moisturiser that will penetrate even the roughened skin. Try a coconut-based body oil or lotion which can penetrate quickly thanks to its natural essential fatty acids.
Treat: If you have cracks or fissures, these need extra care. You'll need to moisturise a few times daily to recover. Try products with natural oils like jojoba, safflower, and olive to moisturise, and add a bit of tea tree oil. Mashed bananas left on the crack for about 10 minutes can also help. 
Soothe overnight: If you want to make fast progress on softening your feet, treat them overnight. Apply the moisturiser, then wear soft, cotton socks to bed. This will help lock in the moisture for hours, helping you wake to softer, smoother skin and heels.
Fade calluses: If you're struggling with stubborn calluses on the bottom of your feet, you can exfoliate them with the pumice stone after your soak, but you can also treat them at other times of the day with an emery board or foot buffer, all of which will gently help get rid of that dry, rough skin. Some experts also suggest a vinegar soak—simply add one cup of white vinegar to your hot water soak until your calluses start to disappear.
Protect: After you've taken these steps, your feet will respond by becoming softer, more moisturised, and more comfortable. Now you need only to maintain your regular foot care. You can reduce to soaking a couple times a week, depending on how dry your feet get, but continue to moisturise every night and continue to wear your socks to bed after moisturising about once a week.
Do you have other tips for softening feet and treating dry, cracked heels? Please share them in the comments…