I am sure you have all seen the ad on TV for Target's wonderful range of denim jeans. They have a style to suit every size, body shape and age!
One of our Stylers recently purchased this pair of jeans: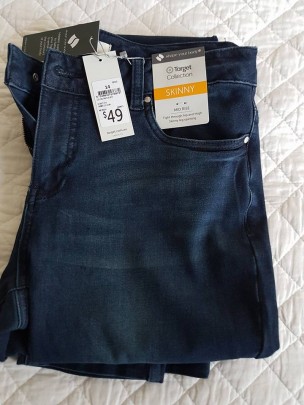 According to Jen, "they are a great fit and a great price!"
Do you like to wear jeans?  How do you like to style them?
I find myself almost living in jeans in winter. They are the basis of nearly every look I create. I can glam them up for evening, wear them into the office here at Starts at 60, down to the park, to the movies etc…  Same article of clothing but used in a multitude of ways.
Which style is best?
When it comes to choosing the right pair of jeans I recommend the universally flattering classic blue mid-rise, straight leg as a good wardrobe staple.  Ensure there is some stretch as you will find them more comfortable and they will hold their shape better.
Skinny Jeans – perfect for tucking into knee-high boots and for wearing with longer tunic styled tops and long-line cardigans and vests.
Boot cut – not only is this the best style for wearing ankle boots as the name suggests, but it is a very slimming style, helping to balance out wide hips, making them appear smaller.
Straight leg –  a classic shape which will stand the test of time and suits most.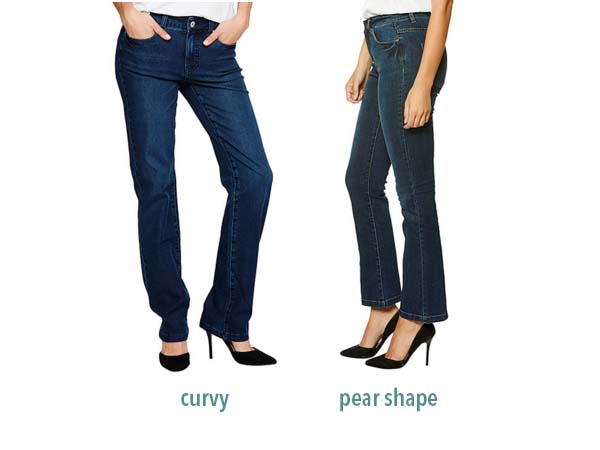 Tara classic straight leg jeans – indigo
Bianca classic boot cut jeans – mid wash
Try them on!
I also recommend  buying jeans with a friend and enlist the help of an experienced shop assistant.  Over the Christmas holidays I headed to the jeans department of Macy's with my sister. Armed with the knowledge of my size and body type and the jeans I had worn before,  off I  trotted to select a number to try on.  The male shop assistant – Manny was his name – was nothing short of brilliant.  He took a look at what I had selected and assessed me in a flash.  Then he proceeded to the section that I never would have set foot in and selected 3 pairs for me to try in the next size down.  Of course I protested saying that they would never fit and that I wasn't sure…well he was bang on the money wasn't he!  So pleased was I that I bought two pairs and I absolutely LOVE THEM.   He truly knew his product and I am still grateful to this day, so much so that I remember his name for heaven's sake!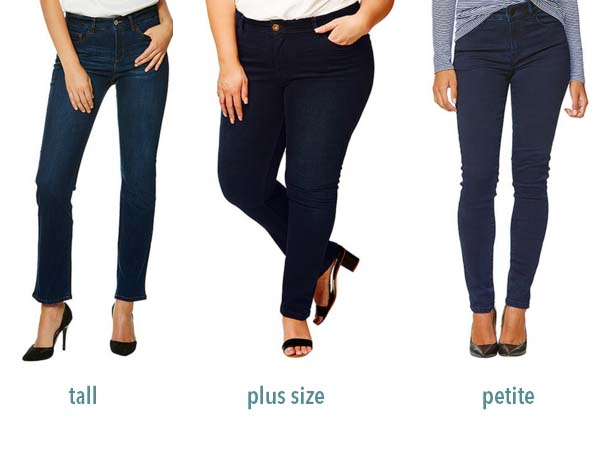 Target shape your body straight leg jeans – mid indigo
Dannii Minogue petites high waisted skinny jeans – indigo
Belle Curve straight leg jeans – indigo
What style of jeans do you find suits you best?
Comments