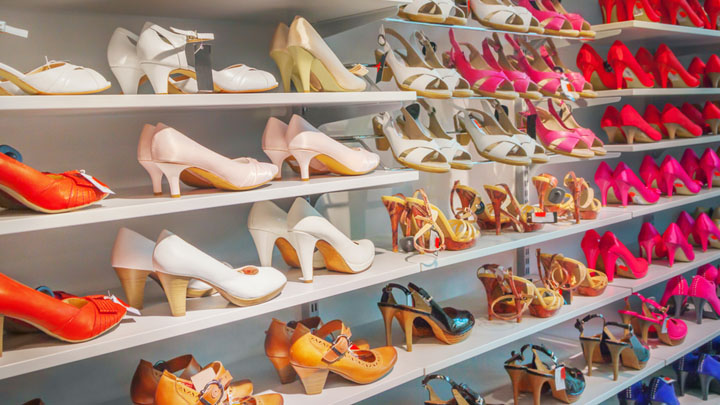 Celebrities and movie stars are ditching their sky-high heels – sometimes in public. Helena Bonham Carter made a statement and stepped out of her high heels whilst posing for the press at the premiere of Suffragette. How ironic. Some celebrities' heels are so high that they have to be assisted to descend steps and we are used to seeing snippets in the newspapers and magazines about girls falling in the street and models tripping on the catwalk. No wonder the fashion industry is trumpeting flat shoes as the biggest fashion news of the year. But the issue is not without controversy. Apparently management of the Cannes film festival was outraged that so many guests were wearing flat shoes and enforced a high-heels only rule. Needless to say the issue was hotly debated and became the talk of the festival.
We women of a certain age, who are dealing with the results of wearing stilettos in our youth, not to mention winkle pickers and platforms, will be pleased to know that maybe future generations of women will be more comfortable and have fewer foot problems. A change in fashion from high-heels to flats will suit mature-age women too – our flat shoes and low heels are now high fashion. I must qualify these anti high-heels remarks by saying that there probably will always be a niche for high-heels; there are some garments that demand a high heel, petites sometimes want to look tall and there's no argument that high-heels are sexy and glamorous.
Wearing flats will be a new fashion challenge because the correct style of flat shoe must suit the outfit:
For evening, to team with a long skirt or culotte, try an open-toed flat shoe or a sandal. Metallic, jewelled, satin, embellished. Draw attention to your liberating footwear and have a split above your shoe.
Loafers always look classy with jeans and slacks.
In summer, leather sandals with skirts, shorts and jeans. Bright toenail polish to highlight the stylish sandals.
Closed flat shoes look fabulous with pants and skirts and come in a never-ending variety: look for suede, any colour of the rainbow, fabrics like velvet and grosgrain, animal print, floral and leather. Put together an eclectic set.
In winter, those of us in cooler climates will be accessing our wardrobe of boots and nothing looks better than jeans tucked into low heeled leather boots – rather equestrian really!
If you like, you can always slip a pair of elevators into your flat boots and give yourself a boost in height. Elevators only work in boots.
Expect to see the midi-heel around soon – only an inch or two high. The heel is often in contrast to the rest of the shoe. You will love it because it is very stable and easy to wear.
A low wedge is proven for comfort and is key to many casual styles. Lots of ladies prefer a wedge to a low heel.
Avoid ankle straps and continue to stick to low-cut vamps to elongate the leg. Nude coloured flats will flatter and look elegant.
Keep your shoes and boots beautifully cleaned and polished for that high-society look.
Your choice of shoe, sandal or boot is really central to any outfit and many women choose the shoe first and build from the floor up. Some girls are a bit more Imelda M. and have a large collection of shoes to suit all occasions and all outfits.
Whichever way you go, you will need a collection of "extras" to help with fit and comfort.
Heel grips.
Innersoles and half innersoles. Lambswool for boots in winter.
Adhesive strips to help straps stay in place.
Gel cushions for the balls of your feet.
Anti-slip stickers for the soles of some shoes.
Powder for bare feet in closed shoes.
Plenty of band aids to ease pressure points.
Be alert for new products at the shoe counter that might suit you. There are lots of notions to consider.
I have listed some of my favourite shoe tips from my book and listed below.
Shoe stretchers are wonderful for giving a bit of extra room, mainly width and are invaluable if you have a bunion. Shoe stretchers only stretch leather shoes.
Wear toeless pantihose with open-toed or peep-toe shoes. Choose slingbacks with a closed toe if you need to wear full pantyhose and want a summery look about your feet.
On long-distance flights, wear backless shoes in case your feet swell.
Wear your most comfortable of comfortable shoes for shopping. I loved the silver sneakers seen recently on an older lady who was pounding the pavement with lots of Christmas shopping bags.
Thongs are great in summer, ugg boots are wearing in the home and I understand that Crocs are very comfortable.
Gather up all your shoes and boots that are inclined to slip from under you when you accidentally turn on the heel (usually shoes with plastic heel tabs) and take them to your boot-maker and have rubber tabs applied.
If slim feet are one of your best features go to trouble to show them off in sandals and pretty shoes – always with a perfect pedicure.
It will be interesting to see whether the Jimmy Choos, Manolo Blahniks and Louboutins of the footwear fashion world – designers who dictate shoe style – move away from sky-high heels into flat-heeled fashion to meet the demand from their clients. Those guys and their customers set the tone and style for the shoe fashion chains in the shopping malls where most women buy their shoes. We mature ladies will be pleased to see a trend towards lower heels as will our podiatrists. Remember the Pankhursts and think how proud those suffragettes would be to see modern women liberating themselves from sky high heels.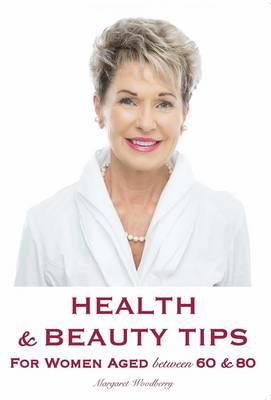 Comments