The Duchess of Cambridge set to face-off against her glamorous double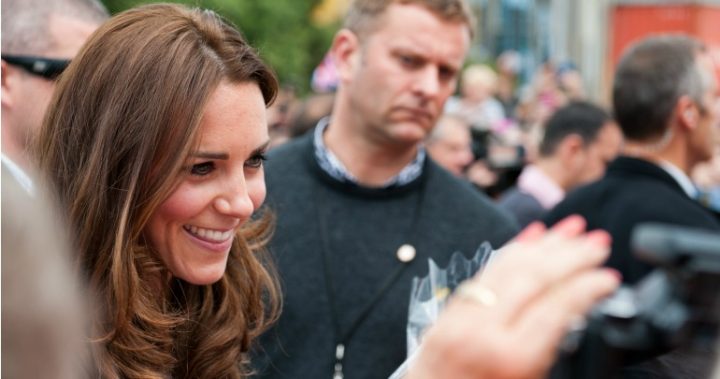 All eyes will be on the Duchess of Cambridge when she and her hubby, Prince William head to Canada on tour.
It's an opportunity — officially at least — for the Duke and Duchess of Cambridge to show their kids Prince George and Princess Charlotte one of the places in the Commonwealth they hold dear to their hearts.
While there might be some pomp and ceremony to be had over the seven days they are visiting, it seems it is Catherine's meeting of the Canadian prime minister's wife that is set to cause the biggest interest.
You see, the Duchess is a bit of a style icon but when she lands in Canada she'll meet a formidable style rival in Sophie Gregoire Trudeau, the wife of Canadian PM Justin Trudeau.
While Catherine is considered a more conservative figure, Sophie — former television presenter — is said to be quite outgoing and a bit of a show off.
Ad. Article continues below.
However, while their personalities might differ, it appears their sense of style does not. On several occasions the pair have been found to mimic each other's fashion choices.
Both women appear to like lace and tipping their hats at jaunty angles.
Ad. Article continues below.
And both look rather stunning in red.
Ad. Article continues below.
Don't even get us started on the similar wedding dresses the two wore when they married their respective others.
Ad. Article continues below.
If we're to keep the comparisons going, both Catherine and Sophie are mothers (Sophie and Justin have three children — Xavier, 8, Ella-Grace, 7, and Hadrien, 2; and they both donate a lot of their time to charitable causes.
Here's hoping that they don't happen to be wearing the same thing at the same time!
Do you like the Duchess of Cambridge's style? What is one fashionable item you cannot live without?