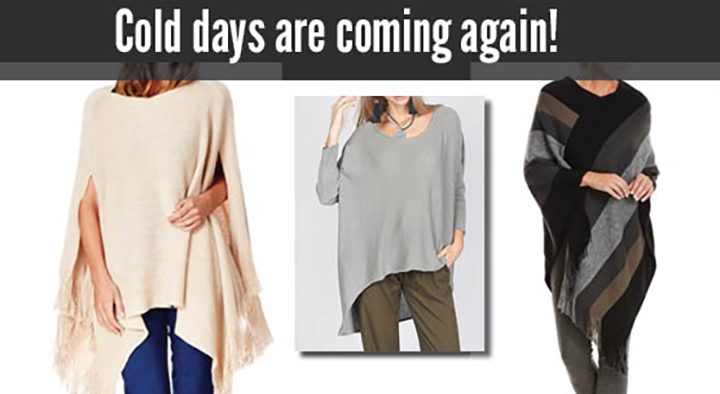 The cool air is coming and with it, finally, the opportunity to wear some of the beautiful fashions that are around for this winter. Today we're taking a look at some gorgeous knits of all kinds, ponchos, jumpers, and cardies, to celebrate the arrival of the cool air.
This poncho is smart, sassy, modern and not too oversized or shapeless, so we love it. The question is, charcoal or butter coloured? Purchase here.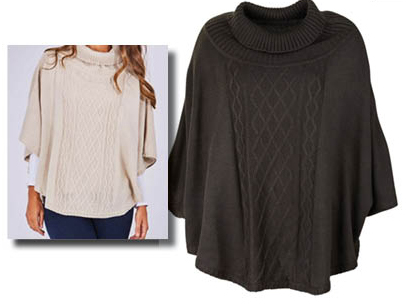 This stunning grey kit is waterfalling at the back, and comes in one size only.  It's just in, and in great demand.  Purchase here.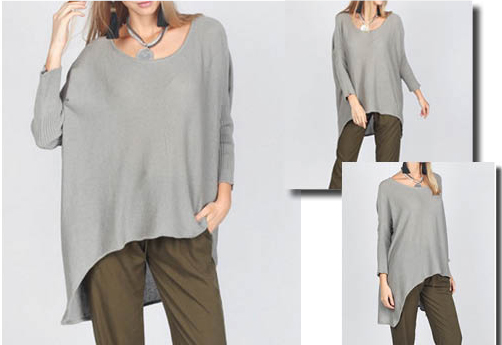 A longline draped cardie with a difference… stripes!    It comes in a wide selection of sizes from XS up to 2XL.  Purchase here.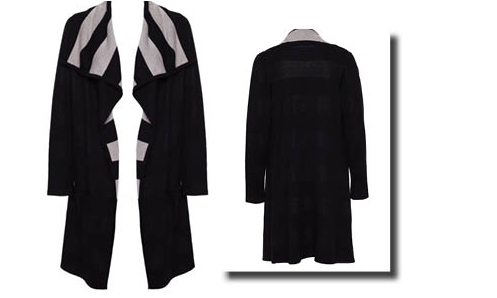 We're in love with this butter coloured poncho with arm slits and long fringing which really makes it look like it has all the finishing touches!!  And it's a bargain! And on sale too!   Purchase here.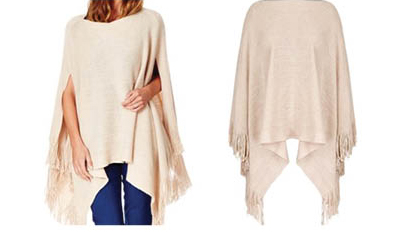 As winter creeps in, so does too much black and grey in most of our wardrobes, but you can shock yourself out of that with this bright orange cowl neck poncho by Millers. And it is 40% off on sale this week, ahead of Mothers' Day.  Purchase here.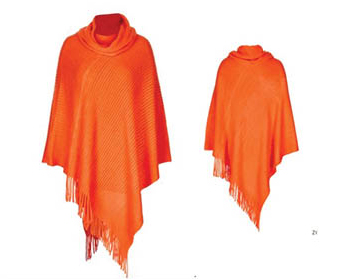 A block, hi-lo pullover that is easy to throw on with jeans and go anywhere is an essential this winter.  Purchase here.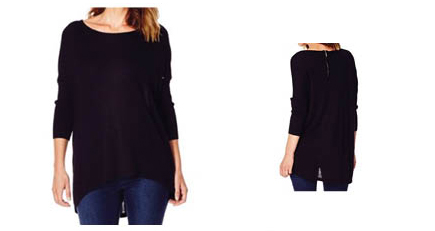 And finally, a smart, striped and inexpensive poncho  – also 40% off so be sure to take a look this week.  Purchase here.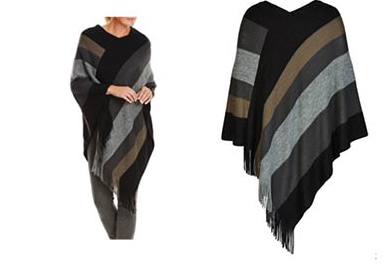 Comments