The complete guide buying flattering, well-fitting clothes online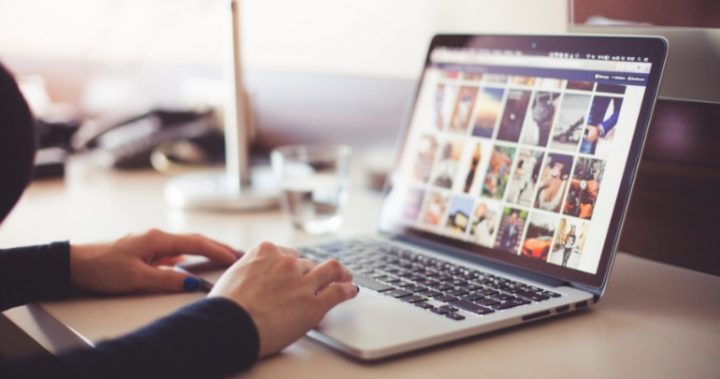 Browsing the shops for a new outfit can be a stressful job, and it's almost guaranteed the one thing you go for won't be available, or will look different to the image you have in your head.
But while the internet is now home to millions of clothing stores around the world, promising to make buying as easy as the click of a button, it can be a daunting prospect. Whether you're used to trying clothes on before you buy, or you just prefer to see them 'in the flesh', the thought of buying from just a few small images can put people off.
However, by following a few simple guidelines, you can avoid being caught out by size charts, differing delivery methods, and even false websites. In fact, by embracing online stores, you could expand your wardrobe choices hugely, giving you every chance possible to buy that dream outfit at the best price.
Here's a breakdown of what to avoid, and how to navigate your way round online clothing sites. Will you be giving it a go?
Getting started 
Ad. Article continues below.
If you have a favourite shop on the high street, the chances are they have their own website. The easiest way to find out is simply by typing their name into your internet browser, and it should be one of the first options. From there, you can click through and look round what they have on offer.
Beyond a specific store, the world is your oyster. There are different sites, ranging from online auctions through to specific retailers and even comparison websites, if you're looking for a bargain.
Auction sites include international favourites such as eBay or Amazon, giving you the chance to sell your items, or bid to buy something new against other internet users. Meanwhile, comparison sites are great if you're looking to spend as little as possible.
Sites such as Google Shopping gather items from various top retailers together, and rank them in size order. This way, you can scroll through them all, filtering the list so it's priced "low to high", to see what's on offer, and which retailer's products would suit you best.
Can you trust the website?
Ad. Article continues below.
It's rare to be caught out by a scam, but it does happen, so it's important to take precautions if you're new to online shopping. If it's your first time, it's worth trying out sites you've been recommended by family and friends at first, so you can rest assured they're all above board. Similarly, searching specifically for a store you already know about means you can feel secure while browsing.
From there, it's key to make sure you're not caught out if you start looking at a smaller business you haven't heard of before. A simple way to start off if you're using Google Chrome is by looking for a little green padlock and "secure" sign next to the website address (or URL), at the top of your page. Most sites will have this, so if one doesn't, it's best to steer clear.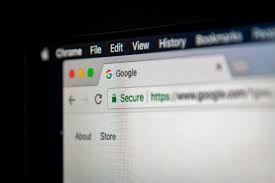 Do a little research into the company on your browser, and check to see if it's had any noticeable complaints in its reviews. Better still, look for the business' street address, phone number and ABN (Australian Business Number), to ensure they're legitimate. You can do this by searching the Australian Securities & Investments Commission (ASIC) website, found here.
Ad. Article continues below.
If the website is a registered business, it should be listed with the department of consumer affairs or fair trading in your area. It's rare to be directed to a fake site, so there's no need to worry, but if it's one you haven't heard of, it's always good to be cautious.
Differences between sizes
International clothing stores can offer some great bargains, and a lot of choice, so it's worth giving them a go – and different sizing shouldn't put you off. Most bigger retailers will offer their own size chart for you to look at, comparing the local size to others, so you can match up your Aussie size to the one you need to enter.
Below is an example from British online clothing store Asos, to keep in mind when looking at European, US or UK sizing and the conversions you'll need. The sizes can differ, and there will be separate charts for shoes and other clothing items, so searching online for a specific chart could be helpful.

Other stores may size their clothes in "small", "medium", "large" and over, so look on their website for their own conversion chart in this case, to match up your own size to the right one.
Good sites to check out
Rather than limiting your choice to just Australian brands, there are some great US stores that could give you more options, with delivery on many of them low enough to make the purchase worth it.
Ad. Article continues below.
If you're looking for stylish plus-size clothing, one great example is Eloquii. Describing itself as "the ultimate destination for trendy plus size fashion", its website description reads: "With everything from dresses to outerwear to shoes, we offer the best in contemporary fashion to women in sizes 14-28. Not only do we seek out the hottest styles, but we obsess over fit."
One downside to the site is its tight shipping rules, with customers unable to provide a postal box address for delivery, instead having to enter their home address. Shipping to Australia is listed as $29.50 standard, but depending what you find, it could prove worth it.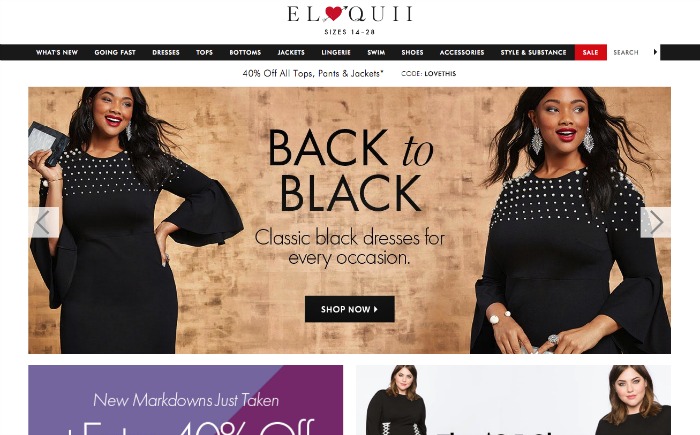 Meanwhile, if you fancy treating yourself to a more luxury item, Eileen Fisher has plenty of options too. Offering sizes ranging from "petite" to "plus", it has everything from casual t-shirts and top, through to dresses and shoes, and even more exclusive fabrics to choose from. The store partners with BorderFree to offer the lowest delivery options possible, depending on how much you're buying. While refunds are accepted, you may need to pay shipping for them.
Ad. Article continues below.
Stella Carakasi is another US favourite if you like more natural, subtle tones to your clothes. It is pricier than budget clothing websites, so one to look at if you fancy treating yourself with quality fashion. The website's description reads: "It is the line where European architectural design meets casual elegance, the line coveted by women looking for affordable luxury."
The brand has partnered with International Checkout to get lower shipping prices, and allows customers to track their order through the website, to ensure it's on its way at the right time. Meanwhile, if you're looking for great choice at a more affordable price, a favourite in the US is Chico's, which has regular sales on offer, and deals on delivery to Australia.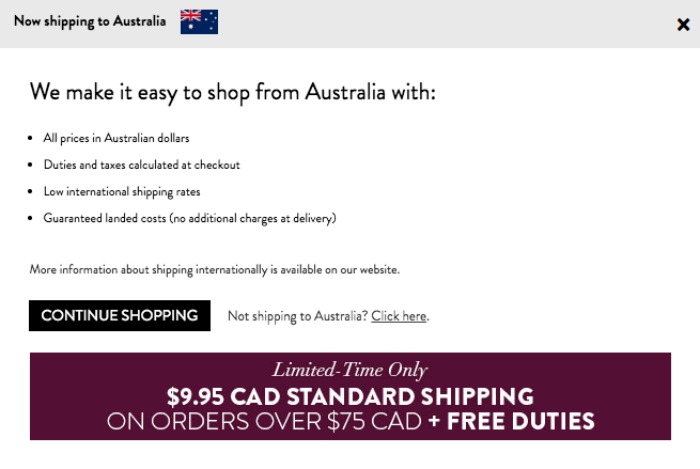 It's not the only international store offering a wider variety of choice, with Loft another great option, and Asos a favourite with all ages. Asos has its own 'Curves' section for plus-size women, and everything from accessories to shoes to look at too.
Ad. Article continues below.
Online stores really come to the rescue when you're looking for hard-to-buy items, with many more options to browse through – and the perfect example is if you struggle to find plus-size clothing that looks stylish and flattering. Covered Perfectly Plus is a great store with a variety of sizes on offer, to match your style and your shape.
Another popular one in the US is Nordstrom, which offers different delivery options based on the items you choose, and how many you want to buy in one go. The brand has expanded from a small Seattle store, to a huge online space for women of all ages and sizes, and clothes are sent to 96 countries around the world. The site promises to give "customers in the US, Canada and Australia access to off-price fashion at considerable savings".
Choosing your delivery methods
Each online store will have its own delivery options, and this is when it's worth spending some time reading the small print, to ensure you're getting the best deal possible. While some will offer free delivery if you spend a certain amount of money, others will give options on when you want to receive your package – with lower prices for longer waiting periods.
Alternatively, many reputable US and UK retailers may give an option for you to use postal lockers to collect several items, if you're not going to be in on the day your package arrives.
Ad. Article continues below.
All you have to do is sign up with Australia Post to get a unique Australia Post Customer Number. You can then select a Parcel Locker location most convenient for you, where you can collect your clothes. Enter this address when buying your clothes, and they'll be sent straight there – often at a reduced price.
Payment options and staying safe
It's usually recommended for people to shop by credit card, or better still, Paypal if you have got an account, so that payments can be tracked in case the site isn't secure. If you're certain you're on a legitimate site, then you can consider other options.
You'll be asked to enter your card details, and often then prompted to enter your banking security number or password, before the payment is completed. If you're unsure what that is, it's best to contact your bank for guidance.
Are you a regular online shopper, or are you wary of trying it out?