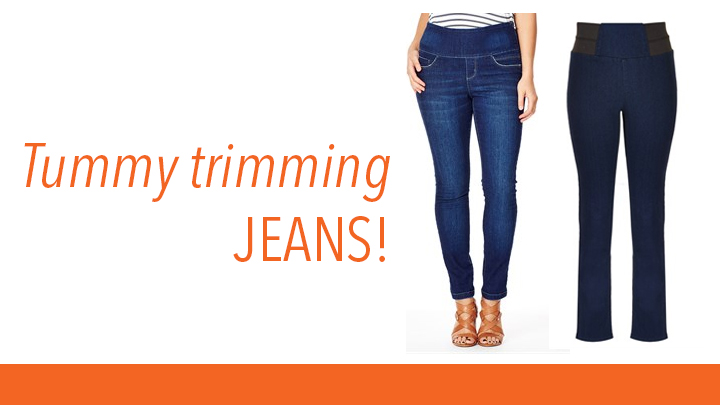 I don't know about you, but I do NOT have washboard abs! In fact, you could describe my tummy as rather large.
When it comes to choosing a pair of jeans, I need whole lotta stretch and support! Jeans which are too tight just make my tummy uncomfortable and it can poke out over the top which is NEVER  a good look! Too loose and I end up hitching them up all of the time which drives me crazy. The rise has to be high enough so that I can sit down comfortably and not have to worry about whether my knickers are showing at the back (again NEVER a good look!).
Style at 60 has found some of the best jeans available for those of us with a tummy that is best kept under control!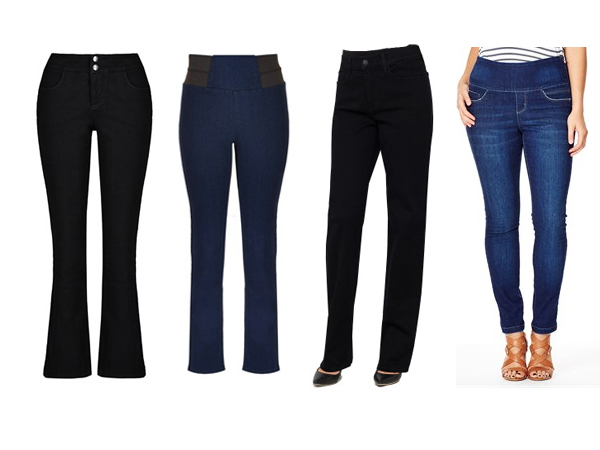 Crossroads slim and shape bootcut jeans
Crossroads tummy trimmer straight jegging
NYDJ marilyn straightleg jeans
Katies slim super shaper jeans
Have we missed any other fabulous tummy trimming jeans out there?  Which brand of jeans is your favourite to wear?
Comments