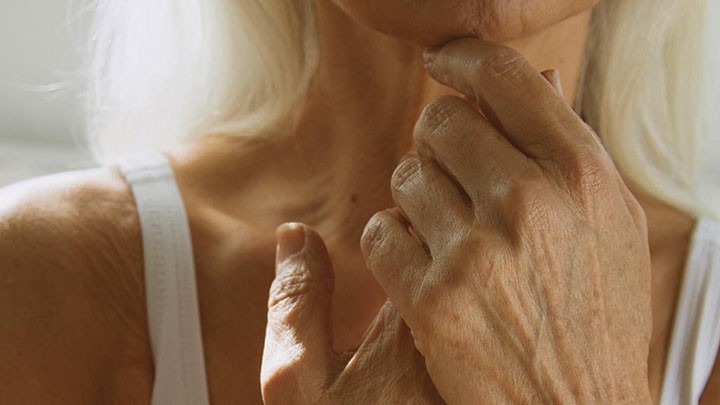 We're absolutely delighted whenever somebody over 60 can make a statement this passionate: that you don't have to be young to be beautiful; that it's okay to love your body; that your lines are not imperfections, but simple marks of experience.
These are the qualities we adore in 60-year-old Californian model Yazemeenah Rossi, who has become the face of a new swimwear campaign.
These wonderful shots from retailer The Dreslyn don't try to conceal her age, but respect and celebrate her beauty as it really is.
"I will model until the end of my life," she told The Daily Mail. "But it's not about modelling, it's about witnessing, witnessing beauty, energy makes us alive…"
Yazemeenah had to deal with the realities of ageing far too early; she began to go grey before the age of 12, and has spent much of her modelling career refusing to dye it.
"'I always thought it was a gift, I thought why dye this, I'm always someone who likes to be simple," she said.
She has a similarly strong stance against airbrushing and Photoshopping out imperfections. "I don't like to retouch my pictures," she said.
"'With iPhone it's very easy but it amazes me to see how many apps there are on the iPhone to retouch, it blows my mind, this is not in my world."
Her new modelling shots have gotten an enormously positive reaction, which she says is "something the designer really wanted to give… [to] empower women but in a very nice way, elegant and noble way".
'It's very important because the image of women in used in many different ways not elegant. This is something very simple, but very comfortable, let me tell you… It is sexy but in a very soft and noble way. It's who you are, sexy means being your life, not showing all your body in a way that's provocative."
You can see more from Yazemeenah through her Instagram updates.
What do you think of Yazemeenah's modelling? Should more fashion brands follow this example?
Comments