The 10 worst dressing offences!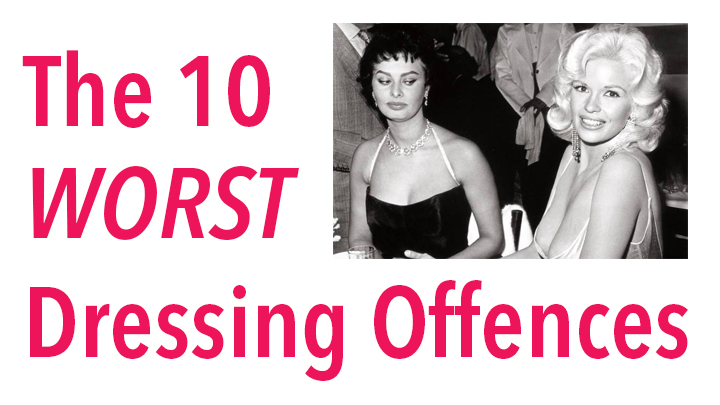 Before you read on, I am not here to point fingers and sound like some high and mighty fashion editor stating what is IN or OUT or how I think people should look! I encourage people to be true to themselves and their own sense of style. After all, how boring would this world be if we all dressed the same?! But sometimes people can take it a little too far and miss the mark. Or they can follow a trend which really should not have been a trend in the first place!
Here Starts at 60 Style shares some of the worst style offences out there for you to avoid!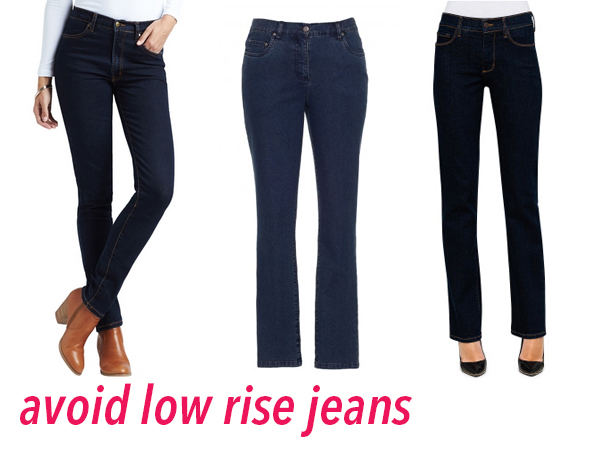 Bird Keepers the high rise straight leg jean
Ad. Article continues below.
Yarra Trail mid denim straight leg jean
NYDJ marilyn straight leg jean
Ad. Article continues below.
1. LOW-RISE DENIM ON A MATURE WOMAN
Not only is it unattractive but it is downright uncomfortable! When women succumb to low-rise denim they are at greater risk of developing the plumbers crack and the inevitable g-string creeping up that crack!  To quote Ellen De Generes, "you're never too old to play. You're only too old for low-rise jeans."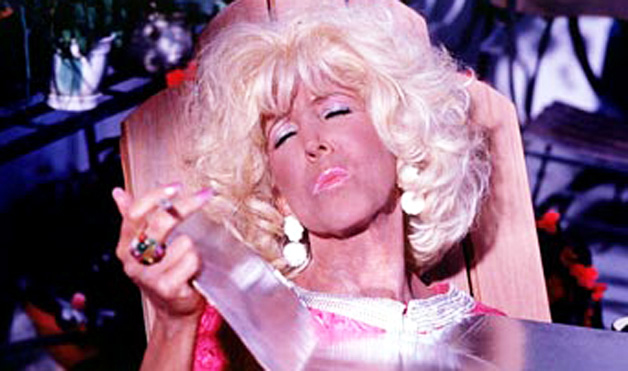 Ad. Article continues below.
2. OVERLY TANNED
Why do we do it to ourselves? If you have fair skin, embrace it, don't try to make it look like something it wasn't designed to be in the first place. Always, always protect your precious skin from the damaging rays of the sun.  If you feel better with a tan, go for a spray-on, but please don't overdo it. Tanned skin is damaged skin and it will single handedly age you.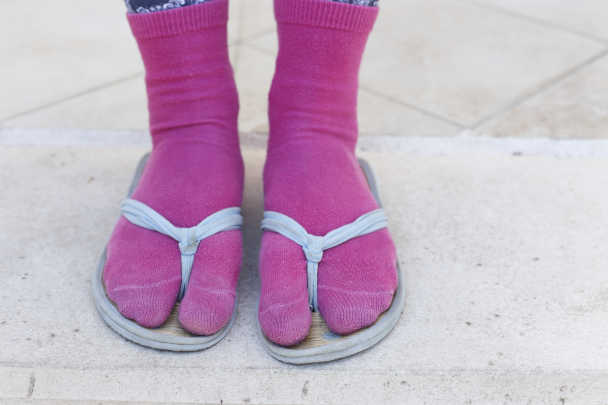 Ad. Article continues below.
3  SOCKS AND THONGS
I have never quite got why someone would do this? I suppose this can go along the same vein as socks and sandals or socks and Crocs. All of this footwear is perfectly acceptable and socks are wonderful – but together? Really? No, no never, ever!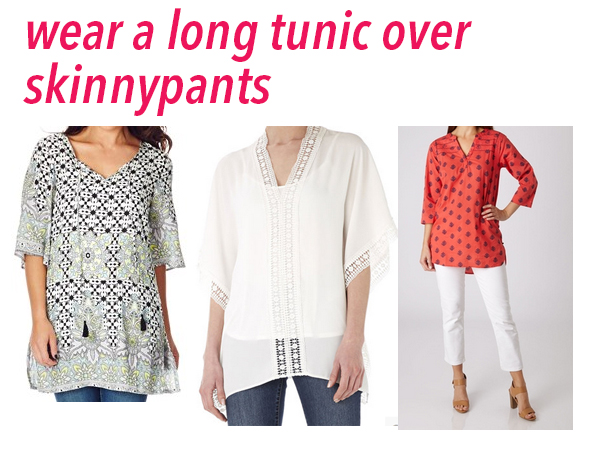 Katies 3/4 sleeve tie neck tunic
Ad. Article continues below.
Wallis crochet kimono
Hatley coral thistle classic tunic
Ad. Article continues below.
Hatley white crop pant
4. LEGGINGS WITH TOO SHORT A TOP
Especially if those leggings are pale or even worse – skin coloured! Remember your proportions – when wearing skinny on the bottom half, wear full and long on the top half! Always ensure that your top completely covers up the bum!
Ad. Article continues below.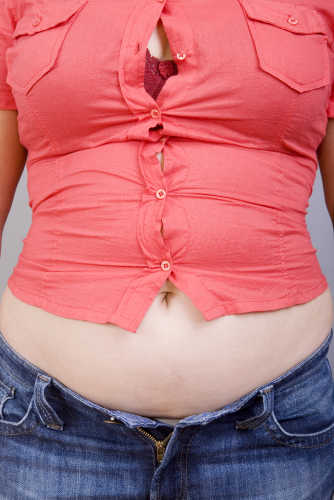 5. SQUEEZING INTO SOMETHING THAT IS CLEARLY TOO SMALL
This is the leading cause of another style disaster – the muffin top, and we all know how attractive that look is! If a garment is too small it will hug in all the wrong places, pulling and dragging and pushing bits up where they don't belong. Constricting garments will also wreak havoc with your digestion and circulation.
Ad. Article continues below.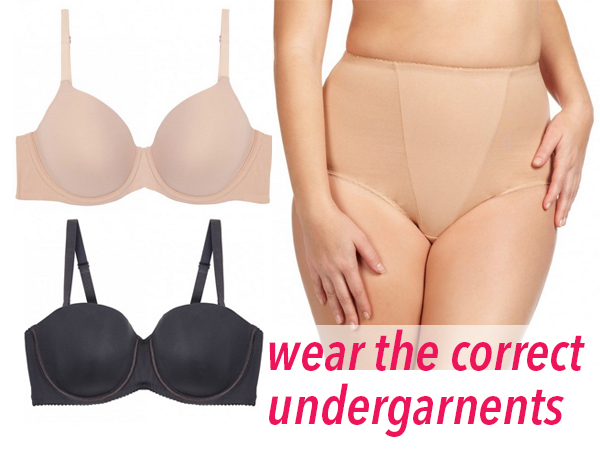 Bendon weightless full coverage contour bra
Bendon body basics strapless bra
Ad. Article continues below.
Hickory cotton control full brief
6. NOT WEARING THE CORRECT UNDERGARMENTS
Ad. Article continues below.
This is dressing #101 ladies: wear the correct undergarments. Make sure they are fitting correctly and are in an appropriate colour and texture to go under what you are wearing.
I have these great bras that you can adjust the straps to either a cross-back or a halterneck if need be. I have strapless bras for when the outfit calls. I also recommend wearing a nude, seam-free, full brief to look seamless under your clothes. Shapewear is brilliant too!
Visible panty lines and bra straps generally look sloppy, especially as we get older. A hint of lace is OK, but you will ruin your outfit by not taking these finer details into consideration.
And as for skipping the bra or not wearing any underwear…not OK under any circumstance, unless you are in a hospital bed!
Remember nothing will ever look good over the top of the wrong undergarments.
Ad. Article continues below.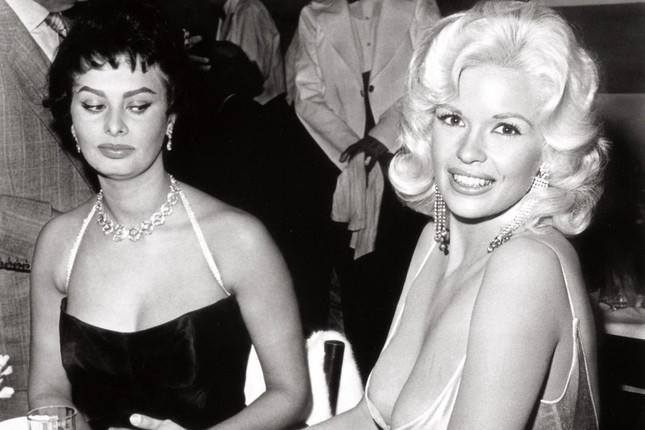 7. OVERLY DISTRACTING CLEAVAGE
If you've got it flaunt it, I say. But there is a line you can cross where it is not attractive and there is too much on show. Don't cross that line.
Ad. Article continues below.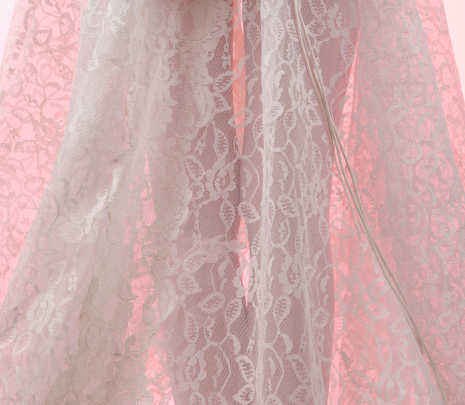 8. SHEER ANYTHING THAT ISN'T SUPPOSED TO BE
The last thing you need is to be out and about only to catch your reflection and discover to your absolute horror that everyone can see what they weren't supposed to! Very embarrassing! It is a good idea to check your look from the front and back in a full length mirror before you leave the house.
Ad. Article continues below.
9. WEAR ANYTHING TOO SHORT
You know when you have something too short on because you feel immediately uncomfortable as soon as you have put it on. You should be able to bend over with ease, sit comfortably and not freak out when there is a slight breeze. Leave the short skirts to the young ones.
10. NOT TAKING PRIDE IN YOUR APPEARANCE
This is by far the most important to me. I cannot stand to see people sloppily throw things on and head out without giving some consideration to their appearance. Whatever your style, it feels good when you put a bit of effort in doesn't it? You walk that bit taller and have a positive attitude. Clothes are powerful and how you present yourself to the world says a lot about how you feel about yourself. If you look good, you feel good – you owe it to yourself.
Ad. Article continues below.
We have all committed one of these offences somewhere along the line, but we want to know what you think are the absolute worst! Have we missed any that you think are worth mentioning?