Culottes are super fashionable right now. Here's how to get them right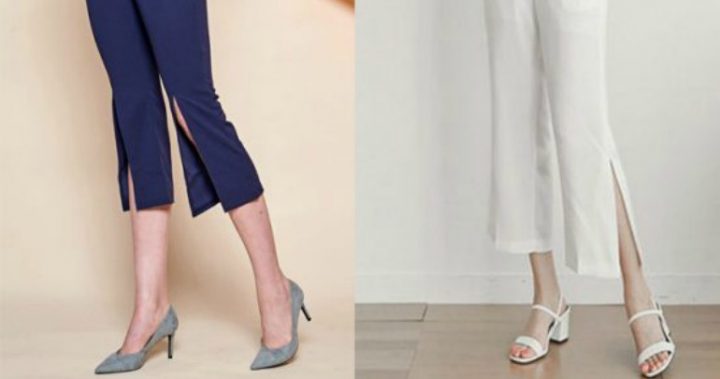 With the weather warming up it's time to start ditching the heaviest of the winter woolies, but it's not quite time to dig out the summer styles just yet.
That's where tran-seasonal fashions come in to play. It's all about fashion that's suitable for those mid-temperature moments. That's where one of the latest looks comes in to play – culottes.
Culottes are the ultimate spring to summer pant. These knee-length or longer trousers, mostly with fuller legs, are very much on trend right now.  They are long enough to cover what you want covered, but loose and breezy at the same time. That's also why they are the perfect tran-seasonal style.
Over the years culottes have often been given a bad rap. Unflattering, unsexy or mannish are some of the claims. But forget that. We're showing you how to make them look fab, no matter your style choice.
How to wear them
Ad. Article continues below.
Culottes come in a variety of shapes, however the general rule of thumb is the wider the leg the more fitted the top needs to be, to prevent your overall silhouette looking baggy.
Try to keep the length from ending in the widest part of your calf. Keep it above or below for a more flattering effect.
Effects to try
Dress them up with a pair of strappy heels.
Ad. Article continues below.
Dress them down with a pair of trendy sandshoes.
Pleated culottes can give the image of an elegant skirt.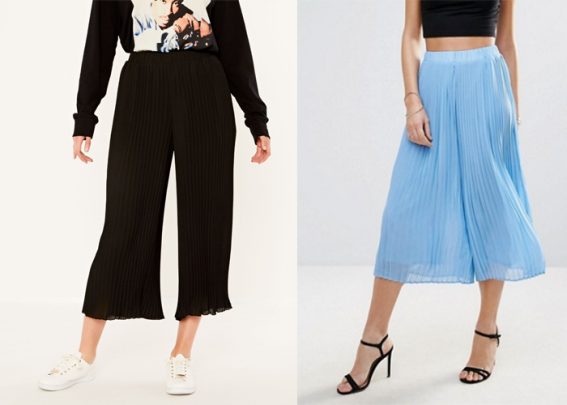 Go for angles or stripe details in your top to enhance the lines in the pant.
Ad. Article continues below.
The tied belted look is very 'in' right now'.
Rather than go for oversized culottes you can get away with a loose pair of 3/4 pants to copy the look.
Ad. Article continues below.
Look for fun and feminine features, such as tassels, embroidery, flared or fluted hemlines or detailing in the material.
And if you prefer a tighter fit pant, why not achieve a similar look with a split?
Ad. Article continues below.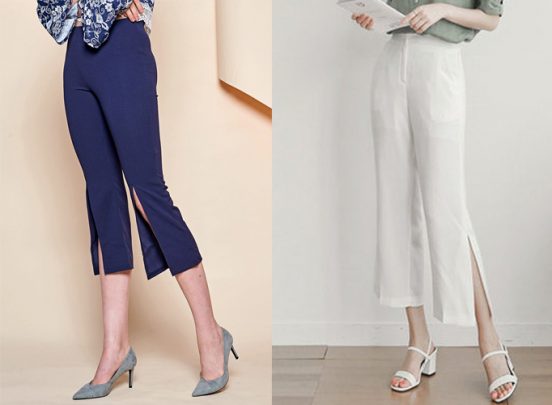 What's your favourite culotte style?