Tasty beauty drink recipes for over-60s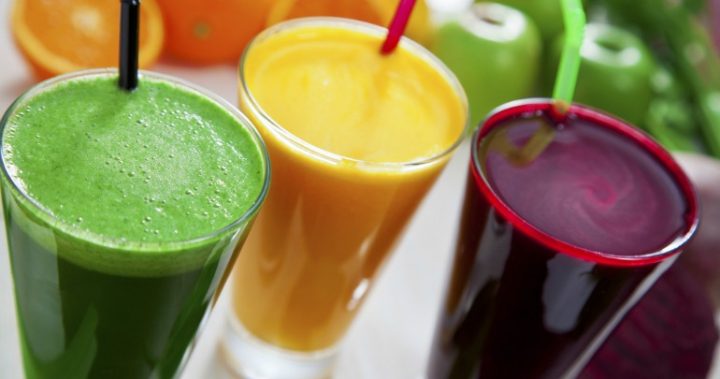 Having a healthy complexion isn't just about what you put on your skin — it's about what you eat and drink as well. Vitamins and antioxidants from certain foods, like kale, avocado, and beets, help your body keep your skin hydrated and healthy from the inside out.
"The nutrients in a juice get into the bloodstream more quickly than if you were to eat the fruits or vegetables on their own," explains Frank Lipman, MD, the founder of the Eleven Eleven Wellness Center. "Your skin is a mirror of your internal state, so if you're healthy and clean on the inside, your skin cells will be more visibly nourished on the outside."
Get started with these tempting drinks — they're packed with nutrients for a brighter, smoother, younger-looking complexion — and raise a glass to your skin!
Radiant De-Puffing Juice
"I love this green juice! The greens instantly hydrate the skin while encouraging lymphatic drainage, so you are de-puffed and glowing!" —Joanna Vargas, celebrity facialist and founder of Joanna Vargas Salon and Skin Care Collection
Ad. Article continues below.
1 apple (any variety)
4 celery stalks
1 bunch parsley
2 handfuls spinach
2 carrots
1 beetroot
1/2 handful kale
Lemon and ginger to taste
Combine all ingredients in a juicer (or a powerful blender) and enjoy!
The Pretty Potion

"This 'pretty potion' is loaded with specific nutrients to promote a gorgeous, radiant complexion. Carrots supply skin-protecting beta-carotene; beets are packed with antioxidants; lemon juice provides wrinkle-fighting vitamin C; and ginger is a potent anti-inflammatory that will reduce puffiness. Get ready for your close-up!" —Joy Bauer, creator of JoyBauer.com
1/2 lemon, juiced
2 cups baby carrots (approximately 20)
2 1/2 small beets, boiled, roasted, or canned
1 small Gala apple, cored, peel on
1 strip of ginger (1/4 inch [0.6cm] by 2 inches [5cm] long)
Cut all ingredients small enough so they fit in your juicer. Then turn on the juicer and add ingredients. For extra fiber, mix in some of the discarded pulp.
Which one will you try first? Do you like making your own juice? Tell us your best recipe.