Susan Sarandon debuts unusual hippy-meets-biker look - and it works
Never one to shy away from trying a different fashion style, actress Susan Sarandon rocked an eclectic hippy-meets-biker chick look at a screening in New York.
The Hollywood veteran mixed an unusual black leather jacket embroidered with flowers with loose black trousers, cowboy boots, fashionable round sunglasses and a baker-boy cap. Not even her jewellery was ordinary – the 71-year-old combined a pair of gold safety pin earrings and a celtic necklace. 
It's not a combo most people could pull off with aplomb but, as usual, Sarandon was comfortable enough in herself to make it work for her, smiling broadly for the cameras.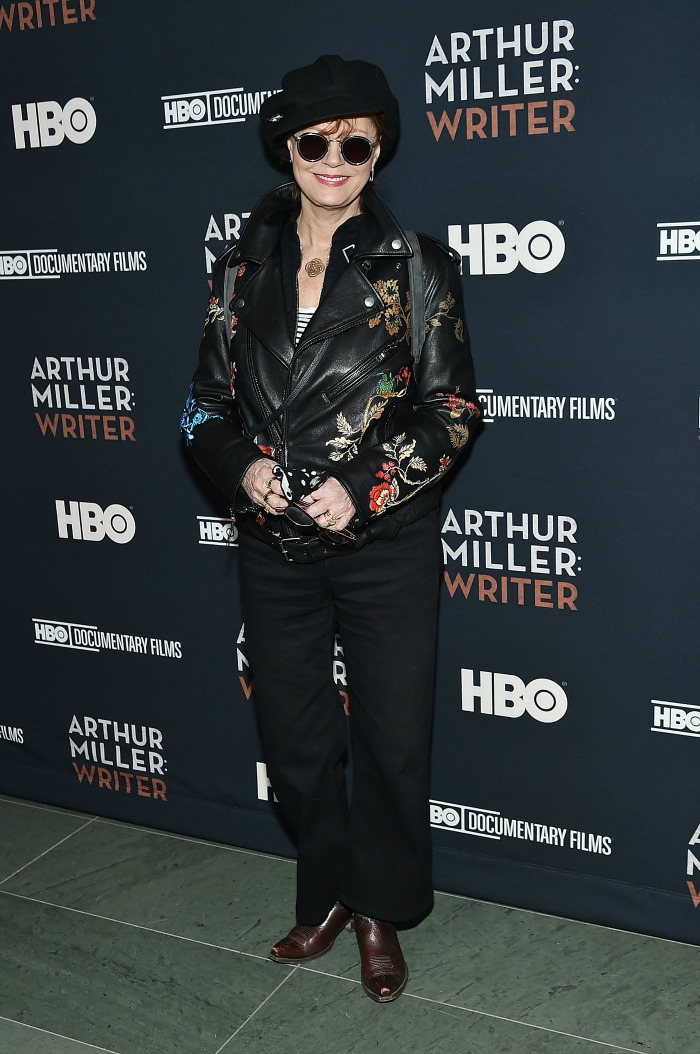 Speaking to The Cut website last year, Sarandon said beauty was more about engagement and confidence than conforming to what society views as age-appropriate. She said that beauty products and fashion choices should "enhance who you are, rather than making you into someone you don't feel comfortable with, adding that women should find their own style, rather than trying to be like someone else.
Ad. Article continues below.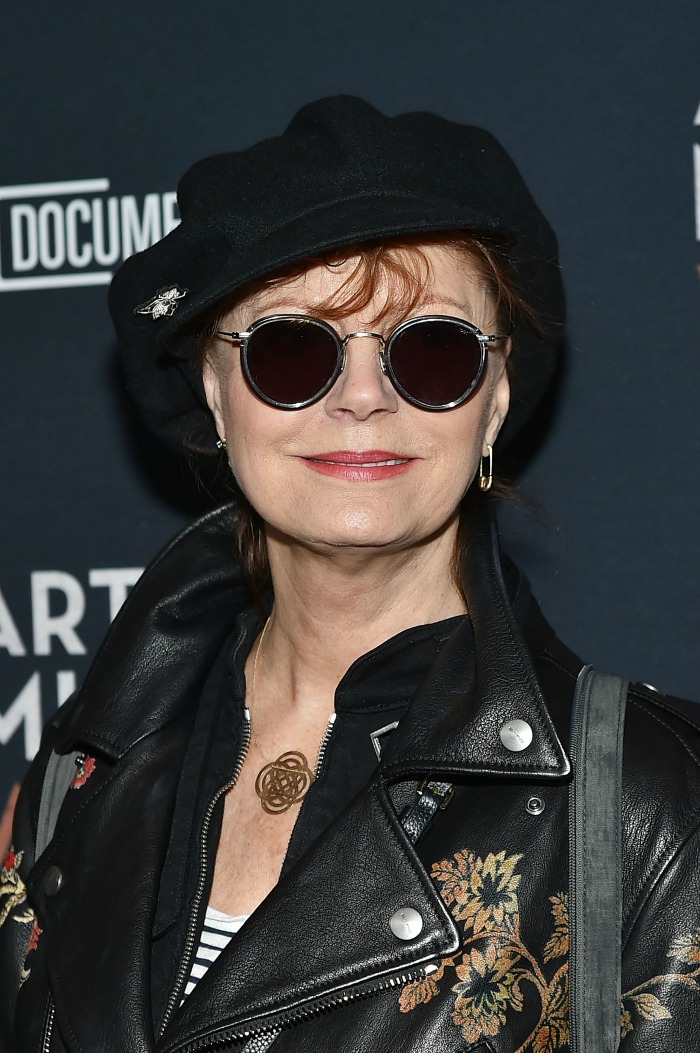 "Just as it is with clothing, the more you can see the person, the more the actual soul of the person shows through, the better," she added. "You want to use products that allow you to be there when you're finished applying them … I created a career out of being other people. Like Bette Davis, it makes it a little easier. But like she also said, growing older is not for sissies."
The actress was at a preview screening of the film Arthur Miller: Writer at the Museum of Modern Art in New York. Arthur Miller: Writer is a film about the famous playwright, who was famously married to Marilyn Monroe, as pieced together by his daughter Rebecca to form a portrait of her father's life. She used never-before-seen family footage that gives fans insights into her father's home persona and his creative processes.
What do you think of Sarandon's look? Are you a big fan of her fashion choices?