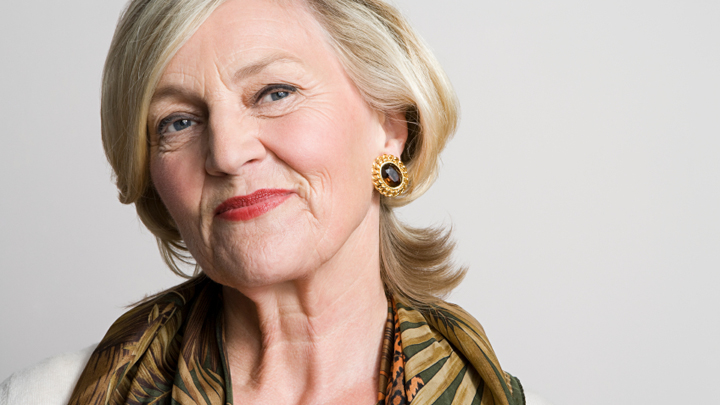 Don't be taken by surprise. This fashionista has just returned from three warm, summer weeks in Europe and Dubai. I can give you a sneak preview of hot summer style that will soon fly down to Australia and fill our stores and boutiques.
● Expect the sleeveless power dress to dominate the working girl's wardrobe; plain, bright colour, tight fitting, scoop neckline, stretch fabric, maybe a touch of ruching at the sides to allow for movement. The best I saw was lipstick pink and she looked fabulous, collecting lunch orders for the office.
● Tone the upper arms and be prepared for sleeveless! One of my favourites was a draped, sleeveless, bronze satin blouse, worn with printed narrow pants in complimentary colours and cream and beige two-tone flats. She looked casual and smart dining al fresco in sunny Budapest.
● Adored the girlish, off-the-shoulder tops and dresses and so will you; often finished with a deep ruffle – pretty, feminine and summery. Everytime I saw this design it was white!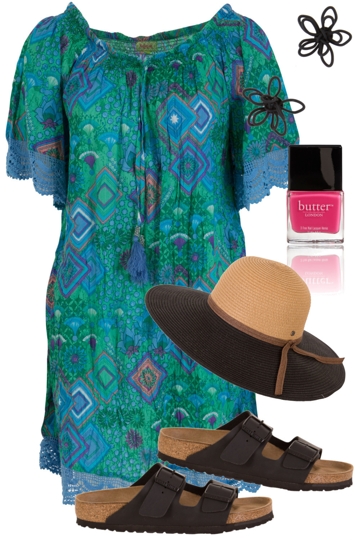 I spent time browsing in Harrod's womens' wear and strolled the fashion floor of the world's biggest shopping mall in Dubai, but the most interesting fashion was in the streets and at functions. London was enjoying it's first days of summer warmth and London ladies were happily showing off their new summer purchases. Watched a group leaving a Buckingham Palace garden party – I would have loved to pick up some details, but security was tight and I could not get close. Dress at the Lanesborough high tea was elegant but conservative and as you can imagine, it was all wildly floral at the Chelsea Flower Show.
Had hoped to see some Muslim influence among the range – especially in Dubai: namely, SLEEVES. Some of we mature age ladies like to cover our upper arms and very few hot weather dresses/blouses are designed with sleeves. There was plenty to suit Muslim ladies including among the designer labels, but nothing that would "fit" in with our regular Aussie life and style.
● Red white and blue will be seen mixed together in prints and accessories. No under- stated elegance when wearing this trio of colours.
● Florals will be everywhere. The Chelsea Flower Show was overwhelmed with floral blazers and floral handbags. The London stores were full of floral. Even without the flower show to inspire, these pretty pieces are sure to pop up in Australia.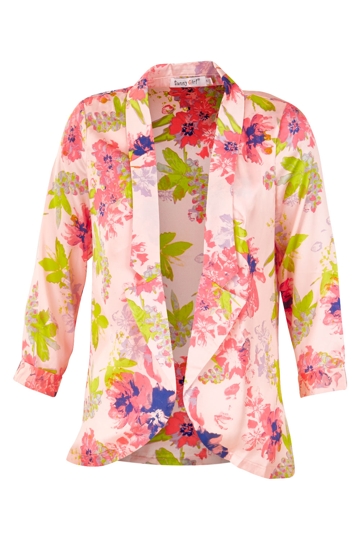 ● The pastel floral print on a black background will be a favourite – so striking and so figure-friendly because the black background will give a flattering silhouette to the body shape. I have a bold pink floral on black, slim skirt with black stretch side panels to slim even more. It's a winner for me. Saw a beautiful, short, full and flared skirt in this black and floral print worn with a black T-shirt and fuchsia pink stilettos. WOW!
● How I love the look and comfort of the culottes. These will be a great summer basic in denim – any length will cut it.
● Here in Tasmania where I live, between – seasons wear is necessary, Tassie girls are going to fall in love with textured, matte stretch leather or faux leather pants. Most stylish I saw was on the London underground in black.
● Evening wear concentrated on the lady's shoulders emerging from a full froth of stiffened and invisibly wired ruffles. Very dramatic and a totally feminine confection. Any visible bodice was close-fitting and black, descending into a narrow long skirt. I observed several varieties of this style and I hope that you have the occasion to consider a gown in this luscious style.
● Bright jewel coloured handbags will be on sale – forget safe black and tan. Think ruby red, amethyst purple, emerald green and look for a chain handle a la Gucci. You may need several for matching.
● Open-toed bootees will be back. Best I saw had side cutouts and were in matte textured leather with patent heels. This mix of black matte leather and patent was constant in the range of footwear. Very elegant cream and beige flats and low heeled pumps breathed high class and elegance.
● Jewellery will be of geometric design and metallic. Pieces will be quite large but not necessarily chunky – more about the excellent design than the bling.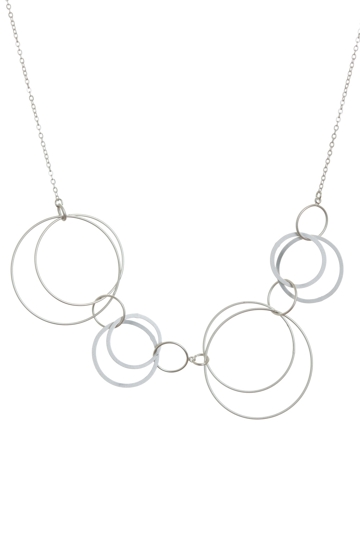 The trends I noted in the northern hemisphere were all lovely, but, on the whole nothing that was going to set our side of the world on fire. Everything was wearable and pretty, funky and colourful – there will be something to suit everyone when sunny skies return.
Margaret Woodberry
Author of Health & Beauty Tips For Women Aged Between 60 & 80
www.lovely-at-sixty.com.au
Comments