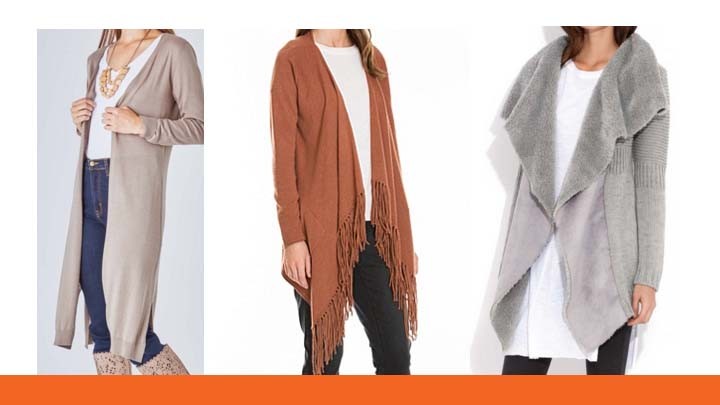 One of the quickest and easiest ways to keep warm is to throw on a cardi! And no, we are not talking about the cardigan that Nanna used to wear! Today's deconstructed styles are soft and flowing. You will notice the emergence of classic long-line or maxi-cardigans in the stores. The longer length cardigans will elongate your frame and create a slimmer-looking silhouette. However steer clear if you are vertically challenged, as these maxi cardigans will swamp a petite frame.
Check out the following styles to see what might work for you this season!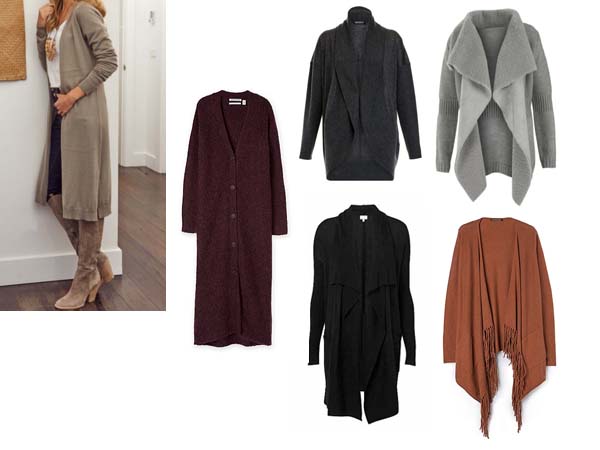 Birdkeepers the longline cardigan
Country Road texture stitch cardigan
Sportscraft martine knit cardigan
Wish collegial knit cardigan
Country Road fringe waterfall cardigan
Witchery waterfall babywool cardigan
Do you like to wear cardigans? Which style is above is your favourite?
Comments